Membership - £45 per year
Here at Bywell Shooting ground we offer a rewarding membership package. We will keep you updated with our exclusive members mailing list letting you know all of our current deals and discounts on offer. Being a member here has so many benefits which include the following…
Bywell Membership Card
Upon joining you will receive your unique membership card. Present this in store to receive your discounts and special offers.
Complimentary Bywell Cap & Keyring
New members will receive a Bywell branded cap and key ring to make them feel part of the Bywell family. This will be issued when joining.
Discount on clays
Practice clays will be discounted from 34p down to 30p each for members. As you can see when shooting an average practice session of 50-100 clays the discount soon accumulates giving you big savings and allowing you to shoot even more clays!
10% Discount off the hourly coaching rate
Our standard tuition cost is priced at £65 per hour. This will be discounted by 10% for any members receiving tuition here at the ground.
Discounted cartridge rates
Cartridges are discounted from their respective retail price down to the 1,000 rate discount regardless of the quantity. Even smaller purchased quantities will receive this full discounted rate (50p off the retail price per box of 25)
Exclusive Members Events
Throughout the year we hold events which will be exclusively for members of Bywell Shooting Ground. Keep an eye on our mailing list emails, events pages and social media to see what exciting members events are up and coming.
Exclusive Members Monthly Offers
From month to month certain items in store will be discounted exclusively for our members. It could be jackets, accessories or something unique but one thing is for sure, you will definitely be saving some money!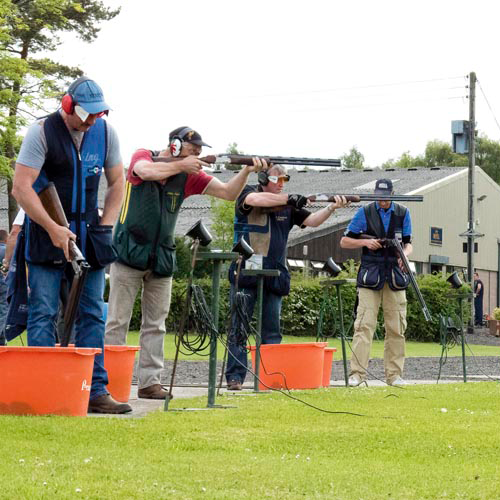 Membership Terms and Conditions
Members must obey and respect rules of the ground as displayed in the clubhouse
Membership Cards and the benefits thereof are not transferable.
Members must produce their Membership Card when booking practice or lessons.
Bywell Shooting Ground reserves the right to alter or amend Membership Rules, for the benefit of the ground, without recourse.
We may at our absolute discretion refuse membership to any person or entity and we shall not be obliged to state our reasons for such refusal.
Either party without reason may terminate the membership. In this event and whatever the circumstances, no refunds will be provided. You may terminate your Membership and the Contract at any time by emailing us at [email protected]. Membership is non refundable.
Members must accept the required standard of good conduct.
Bywell Shooting Ground must be made aware of any medical condition that may compromise the CPSA or Bywell Shooting Grounds codes of safety.
In the event of any dispute arising, the decision of Bywell Shooting Ground will be final and binding.
Lost cards incur a fee of £5.00 for replacement card.
You acknowledge and agree that your personal data will be processed by and on behalf of us as part of us providing the Membership to you and consent to us using it in accordance with our Privacy Policy. We will not, in any circumstances, share your personal information with other individuals or organisations without your permission.