Swipe to the left
DTL World Championship 2020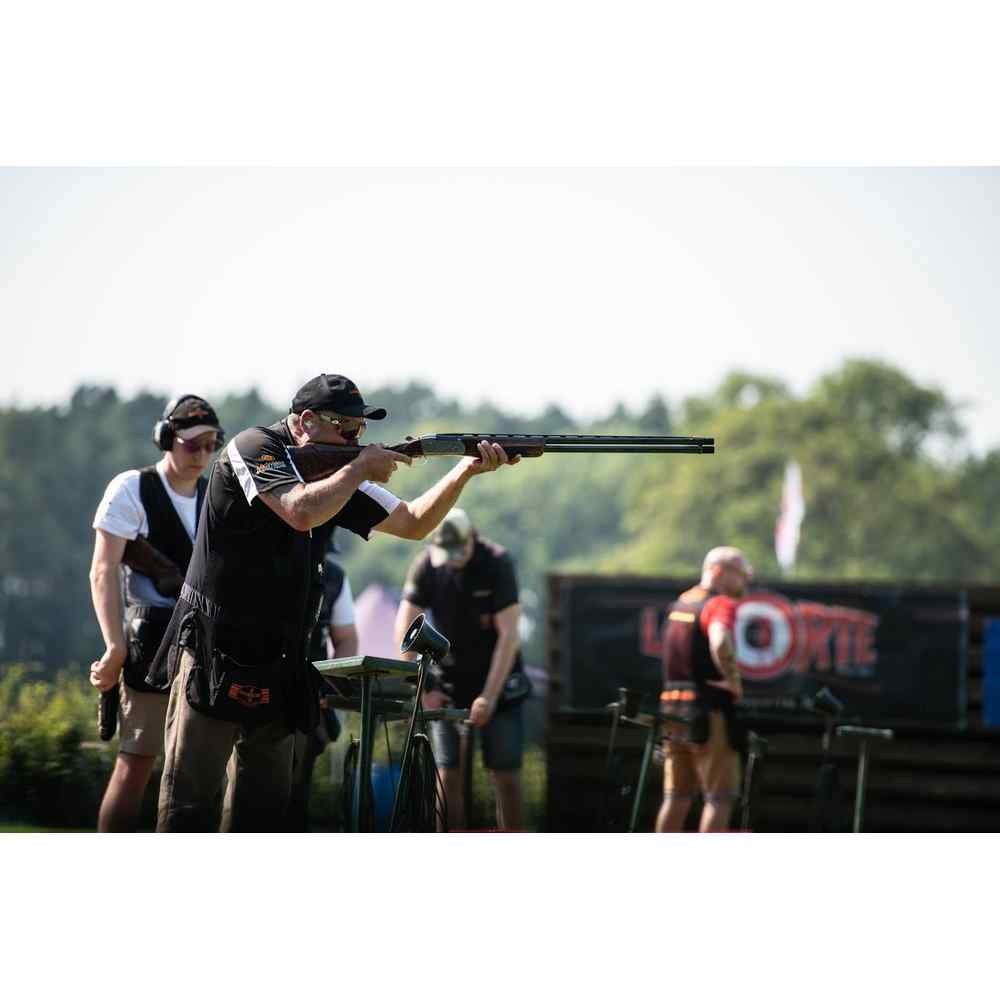 By William Mole
8 months ago
2475 Views
The 14th ICTSF DTL World Championship in July 2020 sounds a long way off, but preparations are well under way....we look and see what has been unfolding.
As of 2nd December entries have opened which can be booked either by telephone or online through the CPSA system. We are only several days in and entries are already quarter full so if you are thinking of shooting get yourself booked in quick.
The format for this real festival of shooting is as follows:
Saturday 4th July: Practice with 16 layouts 10am-5pm
Sunday 5th July: Sponsored DTL Championship
Monday 6th July: Dougal Memorial Championship
Tuesday 7th July: English Open DTL Championship
Wednesday 8th July: ICTSF World DTL Opening ceremony
Thursday 9th – Saturday 11th July: ICTSF World DTL Championship
The main event of this week is the World DTL Championships. This will be launched with an opening ceremony on the Wednesday. The format for World Championship is then split into the next three days.The first day is 100 targets, the second day also 100 targets with the third day shooting 50 targets. After this the top 10% are selected to take part in a 50 target final. Shooting in such a spectacle alone will be a shooting memory for life!
The past several months and weeks has seen a lot of hard work in having discussions and meetings with various members of the gun trade who we have a fantastic working relationship with. In terms of support and sponsorship we have a secured a monumental amount of over £30,000 so the prize money will be one to be watched.
Bywell Shooting Ground although already a relatively large ground will be temporarily extended by a further 4 layouts giving us a total of 16 competition layouts and 2 practice layouts. This will allow up to 580 competitors to shoot the World Championships. The vast distance the ground will cover from end to end means golf buggies will be available for hire throughout the competition, and can be pre-booked leading up the event.Details and prices for this will be released very soon.
We expect to see a large volume of overseas competitors so pre ordered cartridges for them and others is a must. We are expecting in excess of 100,000 pre ordered cartridges all ready and organised to be collected on the week.Order forms for selecting your cartridges will be arriving via email to all entrants. Gun storage is also going to be very busy, allowing both UK and foreign competitors to store their guns with safety and ease.We will be running a dedicated area to cope with this and a nominal charge for doing so. A gun cleaning area will also be made available for competitors.
To run such an event smoothly and professionally requires a large amount of people to be involved. From running the layouts through to the office, gunroom, shop, ground staff and catering will require a close knit team of hard working staff. Qualified referees are always in demand so if you happen to be one and are interested in being a part of the week or interested in one of numerous other roles please let us know on email jane@bywellshootingground.co.uk
Whether you are the serious trap shooter or someone more recent to the clay shooting circle having such a championship local is a rare event and not to be missed. So you haven't got long, get shooting and practicing and most importantly get that entry booked for the DTL World Championships 2019! Everyone no matter what your age or ability is welcome to take part, in this one in a lifetime opportunity. Even if shooting isn't for you spectators are more than welcome to witness the elite shooters take on these DTL targets.
For booking your entry or further information please click here