Swipe to the left
Walk One - Stand One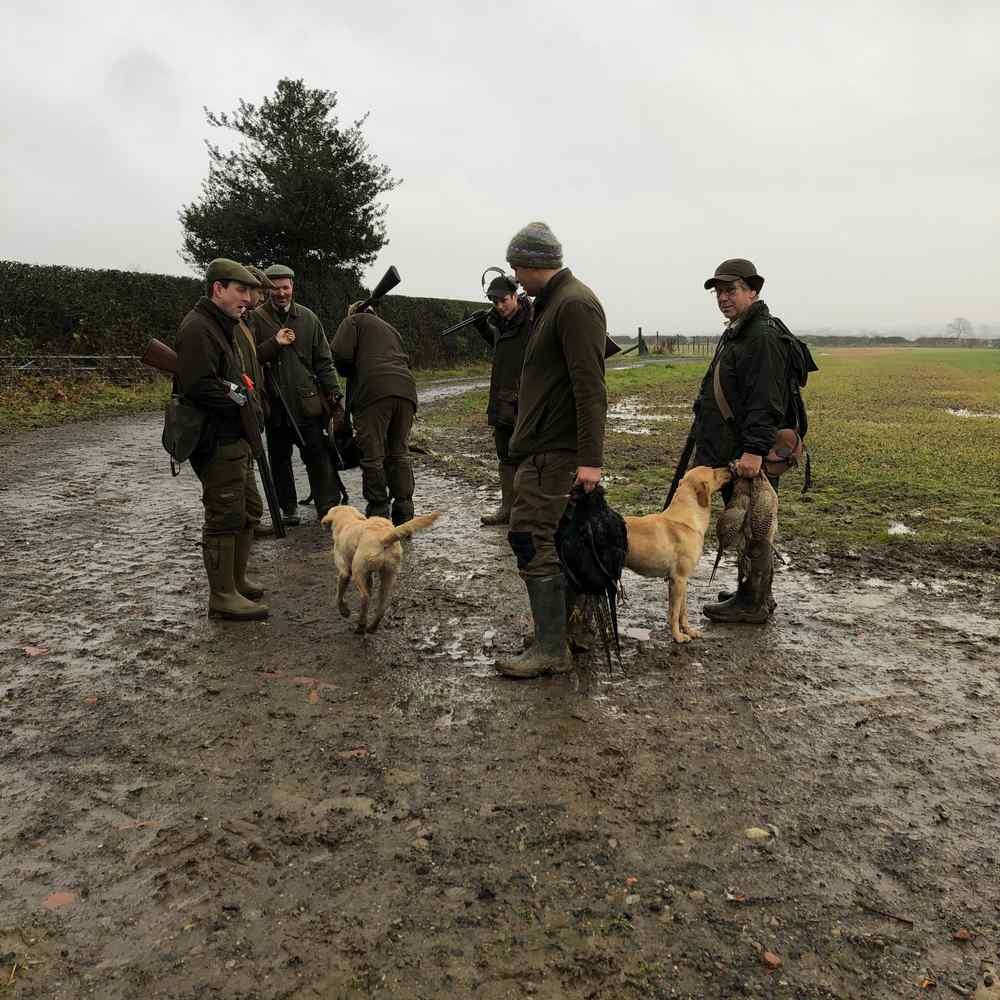 By John Henry
2 years ago
14813 Views
Driven pheasant shooting is exhilarating and can be a real test of skill although the costs can be considerable, one great form of game shooting is the walk one stand one day. This lowers costs by not employing beaters, instead the guns beat one drive then stand and shoot the next giving everyone a chance to shoot. We caught up with John, William and Micky who were all shooing together on Monday, to get their tips and perspective on this type of day.
William Mole and his dad Chris both gamekeeper the woods around Bywell by encouraging the wild birds to flourish. They also release a small amount of pheasants to help bolster the numbers. They also control the vermin that prey on game birds throughout the year such as foxes, magpies and crows, so there are sufficient numbers of game to suffice a small shoot either once or twice a year.
This year, Monday 25th November was the first day with a total of nine guns/beaters split into two groups. The nine included John Henry, William Mole and Mickey Scarper who all work in the gunroom at Bywell, as well as Grant Rastall and Ethane Marshall who both work on the farm and around the shooting ground.
They all met up at 9am at Bywell and split up into two teams, dividing the guns with dogs so that both teams had an even number which is crucial to this form of shooting because it's the dogs that make the day. The dogs as with most shoots, they flush out the game and retrieve any shot birds that are difficult to find in the undergrowth, so having even numbers on both teams is crucial.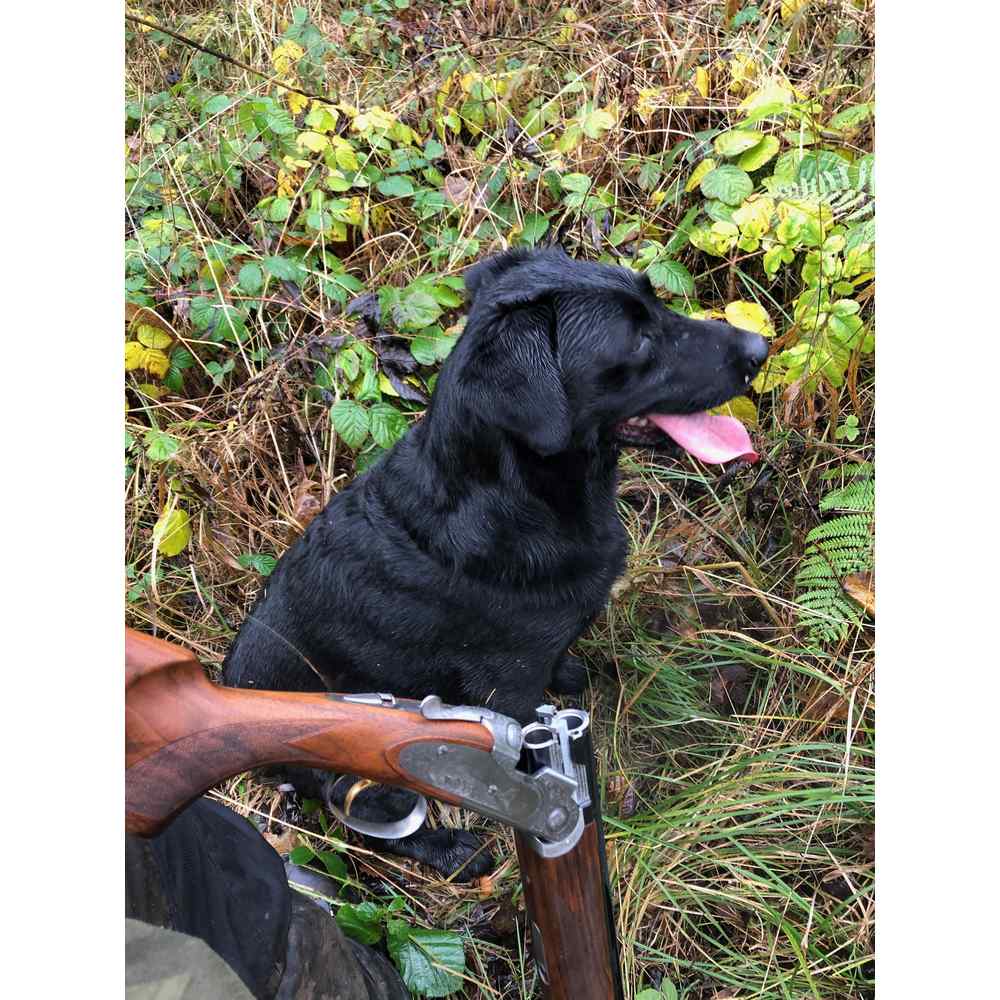 John Henry -
I was on the opposite team to William and Micky so, I was beating the first drive whilst they both stood the drive. The beaters on our days also carry guns but only shoot if something is going back over the drive not forward towards the guns. I really enjoy this type of shooting because it gives me a chance to work my gundog Duke. It gives you a great feeling of teamwork between man and dog and because Duke is now getting older it is easier than going beating all day because he gets a rest when we are the standing guns. It also gives me great satisfaction to shoot something that either he has flushed out, or shoot something then duke retrieves it.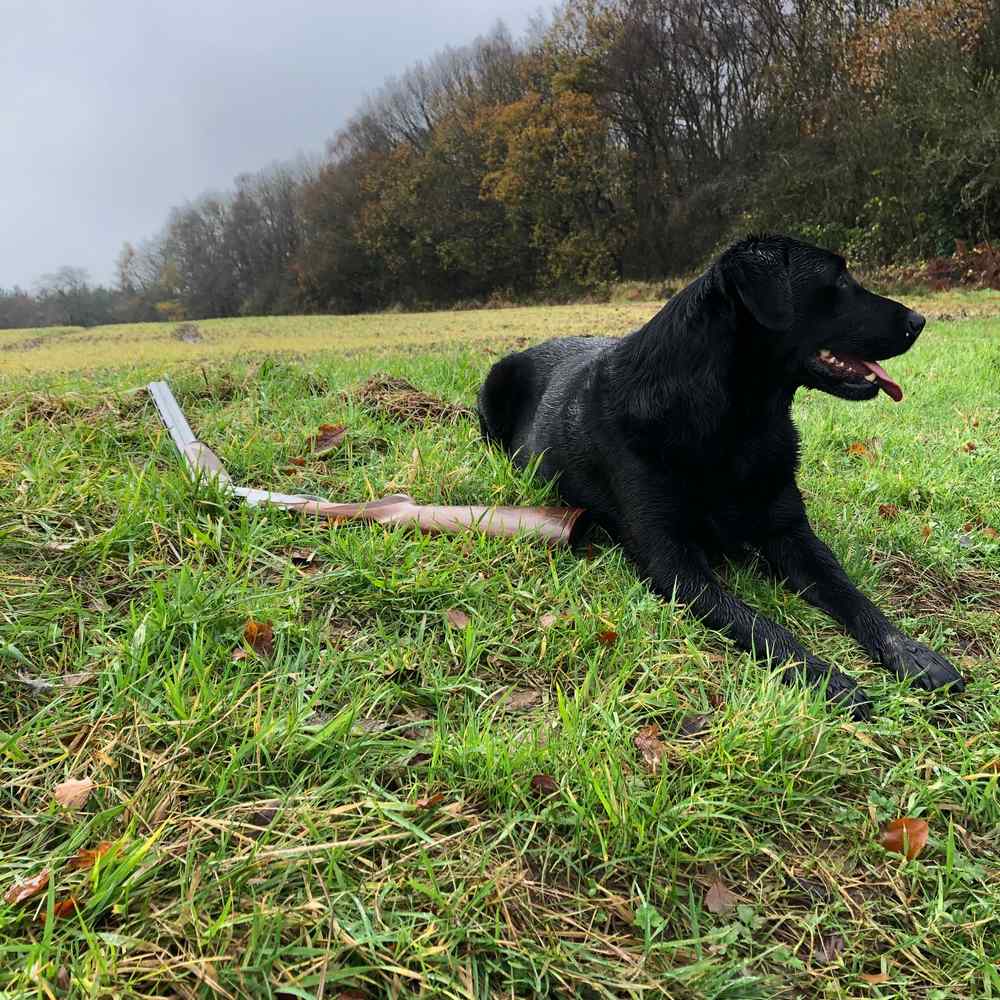 When going on a walk one stand one type of shoot, I normally take my Beretta twenty gauge, mainly because it's lot lighter (6lbs 2oz) to carry around all day. Its 29 ½" barrels are also not too long which really suits this type of shooting because a lot of the shots are snap
style shots where you only get a few seconds in-between trees: the shorter barrels make it very fast to swing.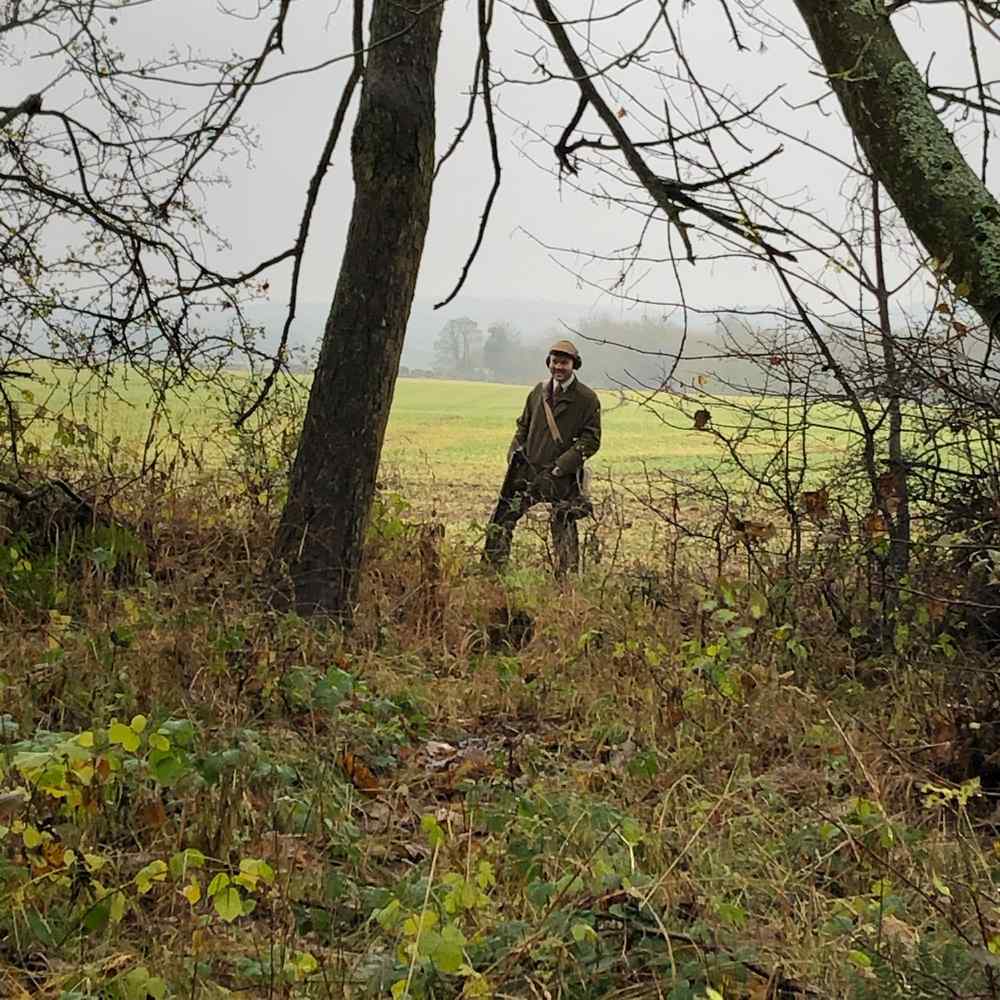 From the first drive a total of 5 Pheasants were shot out of the 5 standing guns; Ethane being top shot and getting two himself. The next drive was a large wood that is split in two separate drives with a dene at one end to blank in before the drive starts. This is usually a great place for pigeons flighting over too. Unfortunately for the standing guns on this drive, not all the pheasants flew forward with some flying back-over towards the dene meaning the beaters got nearly more shooting, and typically Ethane just happened to be amongst most of the action!
William Mole -
One of the difficulties of this type of shooting is also carrying the game that you have shot, I always use a game bag, it just keeps your hands free and you don't need to carry a cartridge bag because you are not shooting a great deal of cartridges a pocket full is enough. I use my favourite cartridge for this type of shooting which is Hull High Pheasant in 30-gram 6 shot, and of course fibre wad. I don't think you really need much bigger load than 30gram for that type of day and I prefer to use 6 shot because we also shoot woodcock and I think 5 shot is too much for them. The quality of the meat is more important to me than trying to shoot something almost out of range with huge cartridges.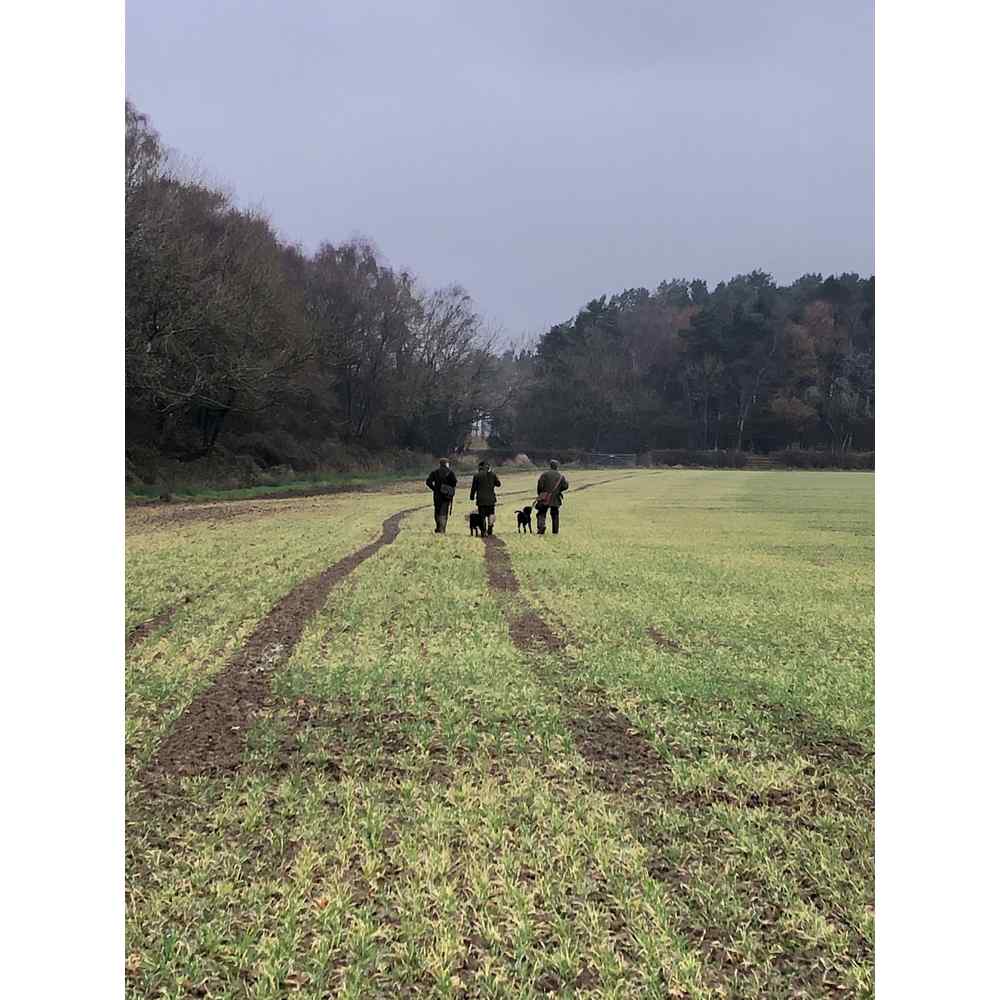 If you are running a day like this then good organization is the key so that the drives work well. Wild game, especially pheasants are more cunning than most people give them credit for and can often fly or run out where they won't be shot. This year we borrowed two-way radios from the shooting ground to help get everyone in the correct place, and tell the standing guns when the drive was about to start, its little things like this that make the day go smoothly.
A total of six drives were fitted in the morning, and a mixed bag totalling 20 at the half way stage of the day. Lunchtime was a fairly basic affair, heading for the shelter of the horse's stables and sitting on bales of straw to eat lunch. Sometime having to strip off waterproofs and wellies is too much of a faff and a quick bite to eat is better, because at this time of the year the light goes quickly and its nearly dark by 3.30pm. After lunch we headed to a different part of Bywell: South High Moor. This is normally one of the best drives, it has three hedge rows that are walked into one. The cover is not particularly thick or very wide but the pheasants seem to love it. The guns line out looking up the hedgerow with their backs to a wood of tall scotch pines, which the pheasants lift high over the top and in a good wind take some hitting.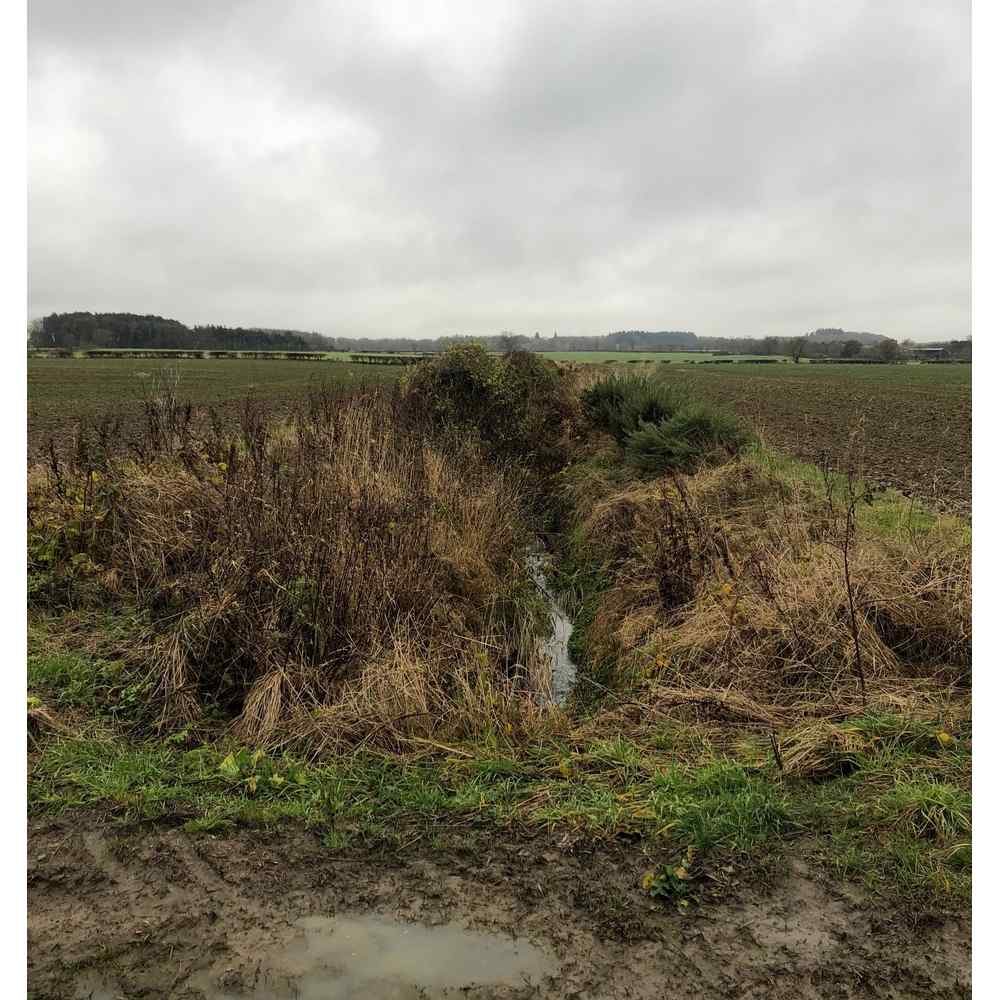 Mickey Scarpa-
On these smaller days you may not get many chances compared to a full driven day, so you have to sometimes shoot what you would normally consider too low, making the bird into a sporting shot providing it's safe of course. If the bird is too low for a driven shot, you can sometimes turn and have a go as a crosser or wait till is passes and try it as a going away. This is a fine-line and can only be attempted if you know the ground and know exactly were your fellow shooters and beaters are. I would say that trying this is almost harder than shooting pure driven game, because it's involves waiting and watching the movement of the bird before you can mount your gun, and all in a couple of seconds window. Also on a day like ours you have to be sure what you can shoot. For example, at Bywell we have a couple decent coveys of Grey partridge and even though they are in season they are not to be shot, because the population of grey partridge has generally been declining. We are trying to buck the trend and increase the numbers, so your identification has to be spot on.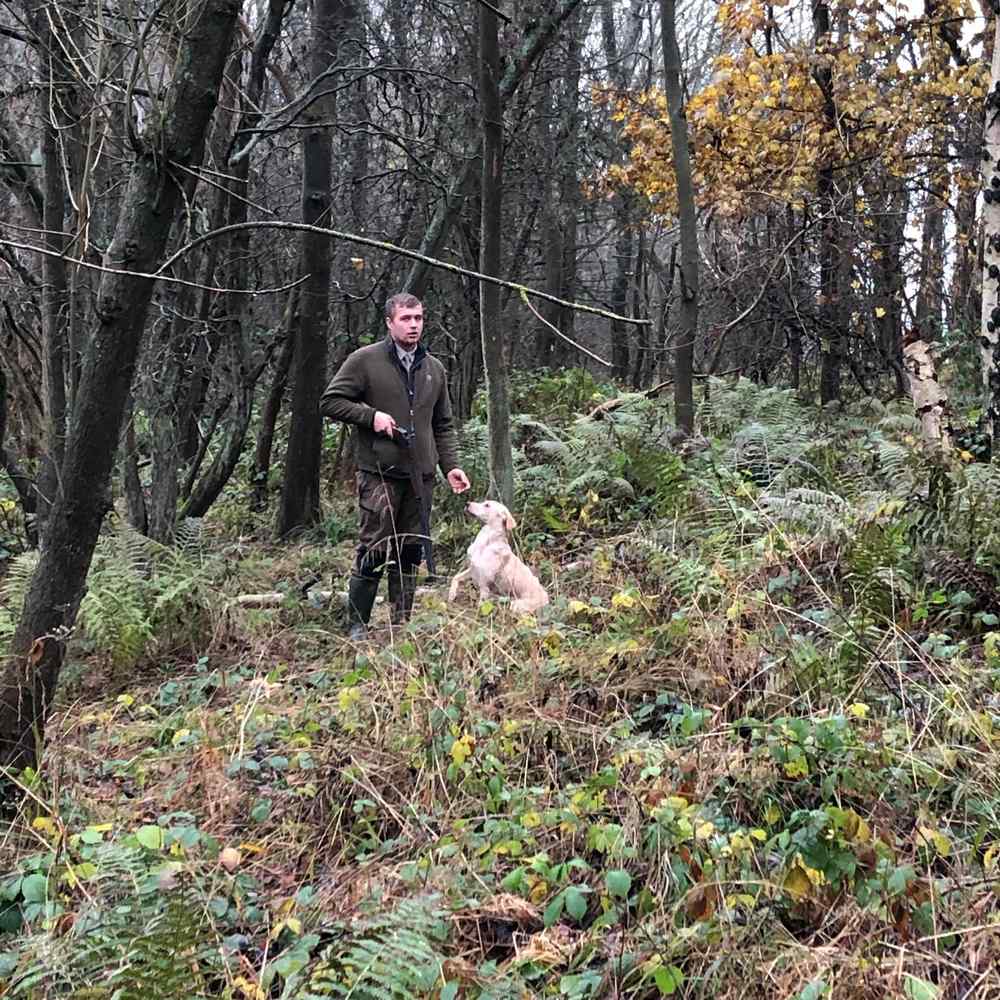 This year, the four drives after lunch were quieter than expected, this may have been due to the amount of heavy rain the night before and pushing the birds to thicker more sheltered woods that were not shot. The total bag was 22 pheasants, 7 woodcock and 3 pigeons, important part of the day is sharing out the game, so that everyone gets to take a brace home.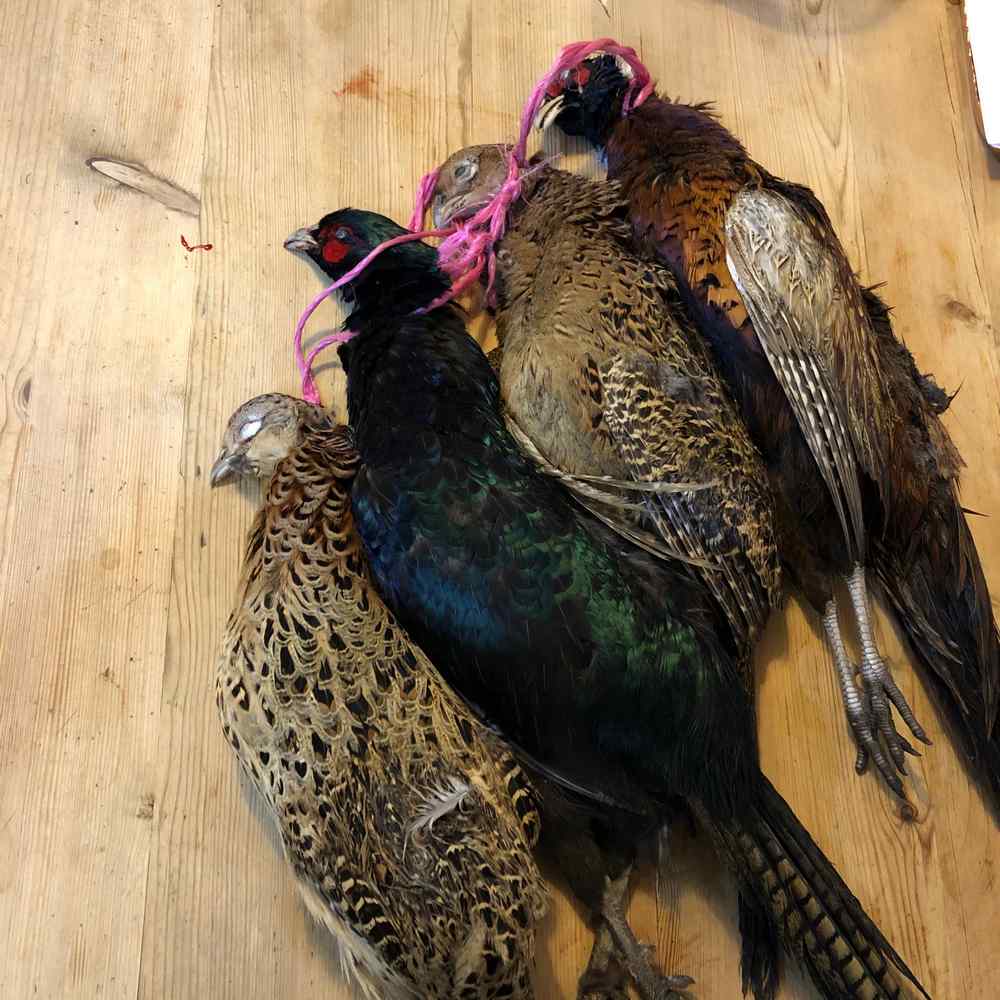 I think we can all agree that a smaller day like this has a great amount of interaction, communication, and a much more relaxed atmosphere. There is certainly something to be said for the social aspect of a day's shooting like this, where everyone is working as a team.