Swipe to the left
The Exceptional Krieghoff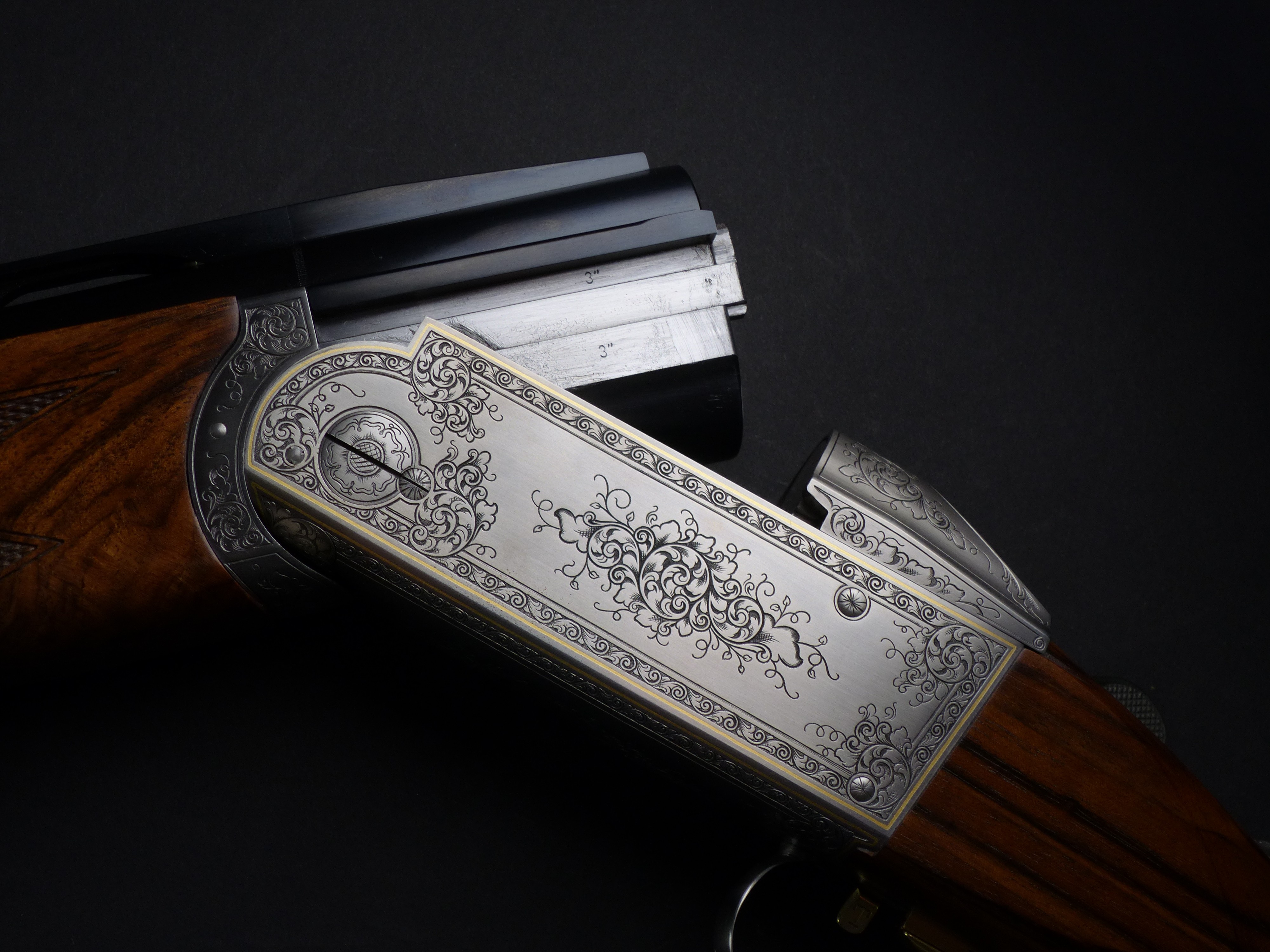 By Mickey Scarpa
6 months ago
1115 Views
The European DTL Weekend saw the backing of the World famous gun manufacturer Krieghoff. We were all very excited to be receiving Alan Rhone & Erwin Peumans who would be on hand to carry out the fascinating service on site which keeps these guns doing what they do best. We catach up with the team and see what makes these German pieces of engineering tick for many shells to come!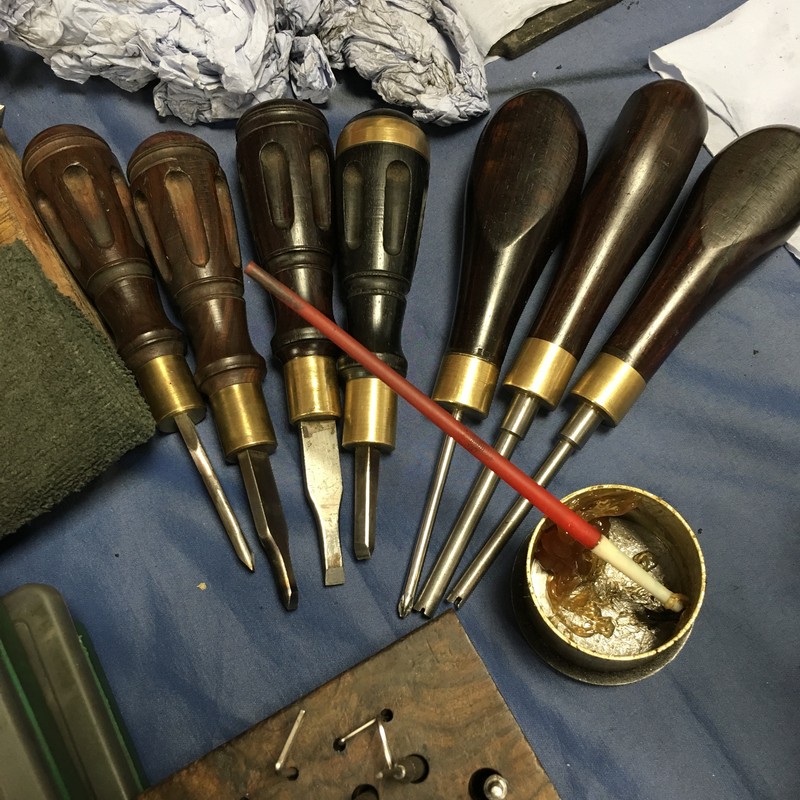 We were very lucky to have Alan Rhone and Erwin Peumans at the European Championship over the weekend sharing their extensive knowledge with inquisitive shooters. Erwin was performing Krieghoff services on site which proved to be fascinating viewing. In terms of balistic and gun mechanic knowledge I'm sure these two men have forgotten more then any of us will ever know on the subject, and were happy to share their extensive knowledge.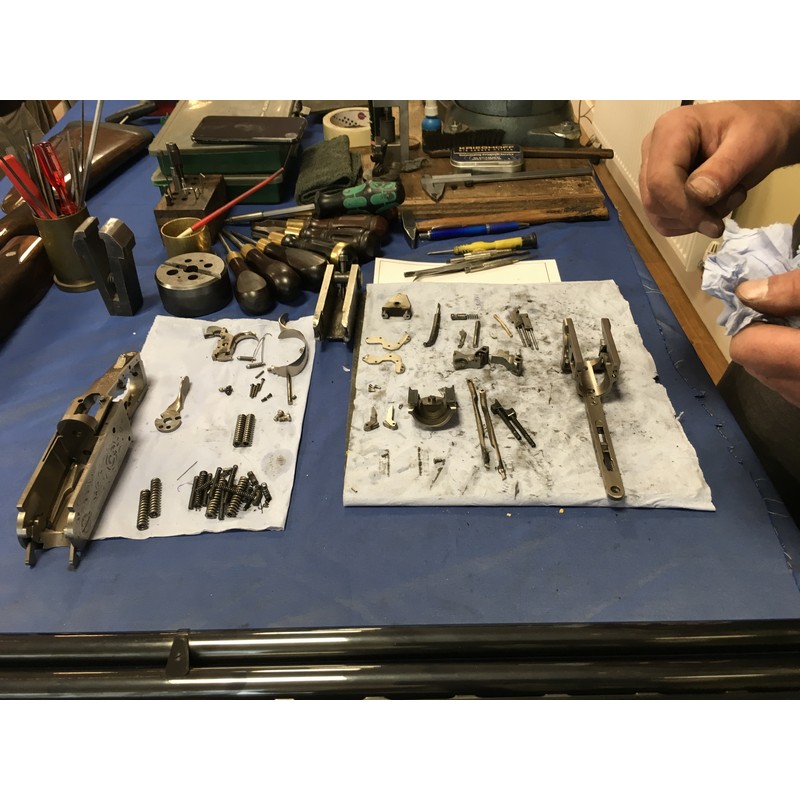 The German made Krieghoff K80 is world renowned as an exceptionally well made shotgun able to withstand many years of use and hundreds of thousands of cartridges with its un matched engineering, high quality materials and ultra strong lock up derived from the once very popular Remington 32. Krieghoff are put together completely by hand, a team of specialists fit every part. The action alone takes about 8 hours to piece together, hand fitting the ejectors can take up to an hour alone.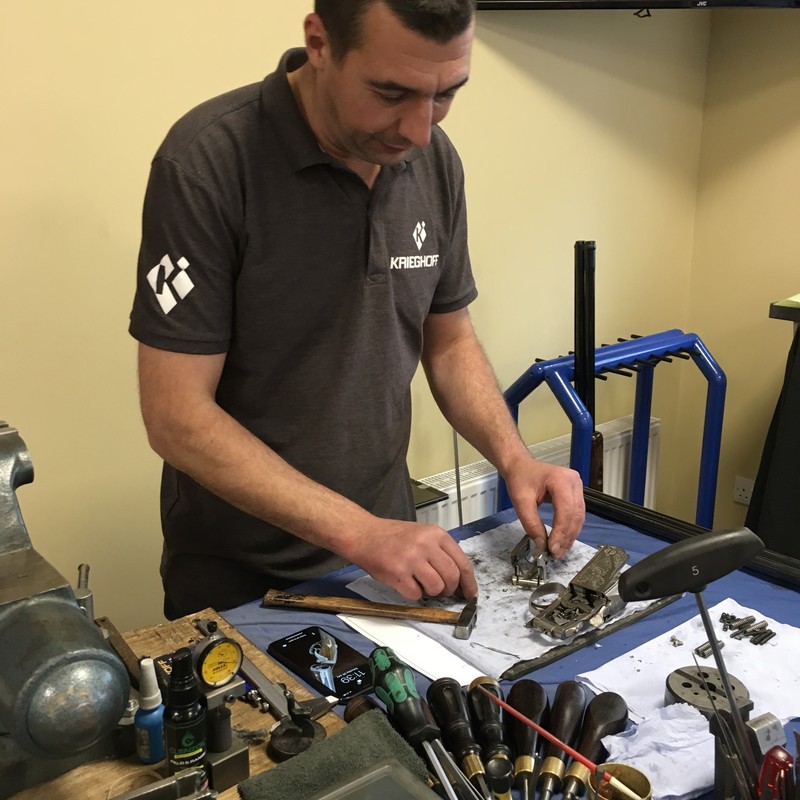 Part of the benefit of owning a Krieghoff, other than being a mechanical piece of art is the exceptional customer service they offer. If an issue or fault arises anywhere in the world with one of their products Krieghoff will carefully review the problem and develop a solution , often updating a specific part in the action. The factory and their gunsmiths are constantly reasearching and listening to customer feedback to engineer mechanical parts to function smoother and last longer. These updated parts are always made to fit any K80 action meaning no matter how old your beloved K80 it will always be fully up to date, pretty incredible for a gun introduced in 1980 (hence the name). With the change of a few internal parts your thirty-odd year old Krieghoff can be made as modern as one coming fresh off the production line today.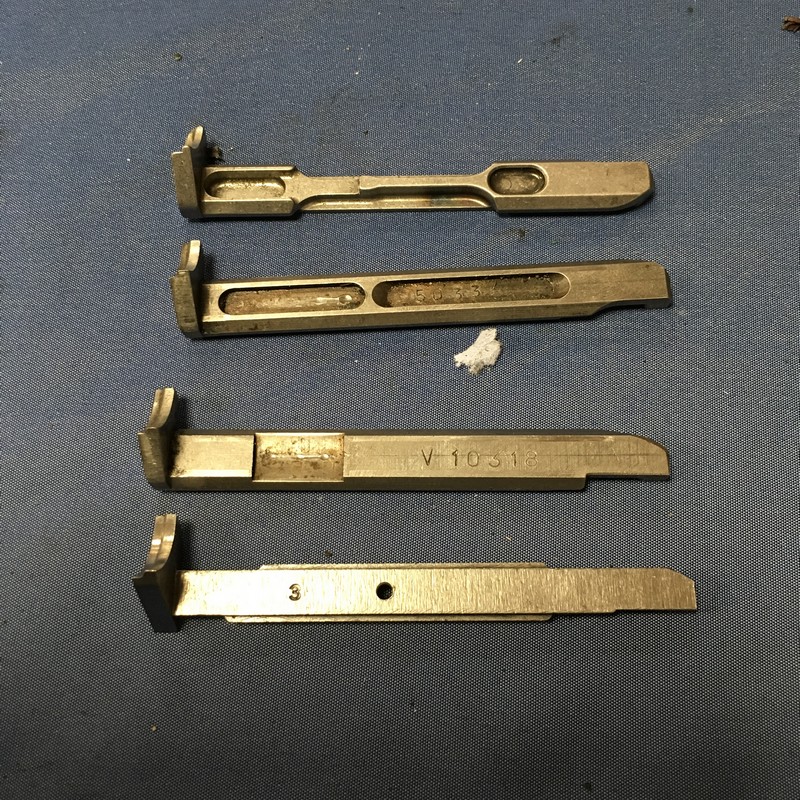 Krieghoff owners will know that to maintain the 10 year warranty on a new gun a service every two years or every 25,000 cartridges is required. Alan Rhone Ltd, the UK Krieghoff importer, has Erwin, a qualified gunmaker to do all their service work and repairs. Every time Erwin dismatled and rebuilt a K80 in for service a crowed of intreaged spectators would gather in our clubhouse area, it proved to be captivating viewing. Erwin started gunsmithing school in his home county of Belgium at the 14, and with 28 years experience (20 of which working with Krieghoff) having worked at Belgian gunmakers Franncotte, then a quality gunmaker in France, Krieghoff USA and at then Kreighoff factory in Germany before coming to Alan Rhone. You can be rest assured there is no one more qulified to service your K80 especially considering it is made up of appoximatly 260 parts, 16 of which are changed every service. Once this magic is completed it brings your Kreighoff K80 to as good as new. Now time to get some serious shooting in for the remainder of the clay season…