Swipe to the left
Pro-Sporting 2021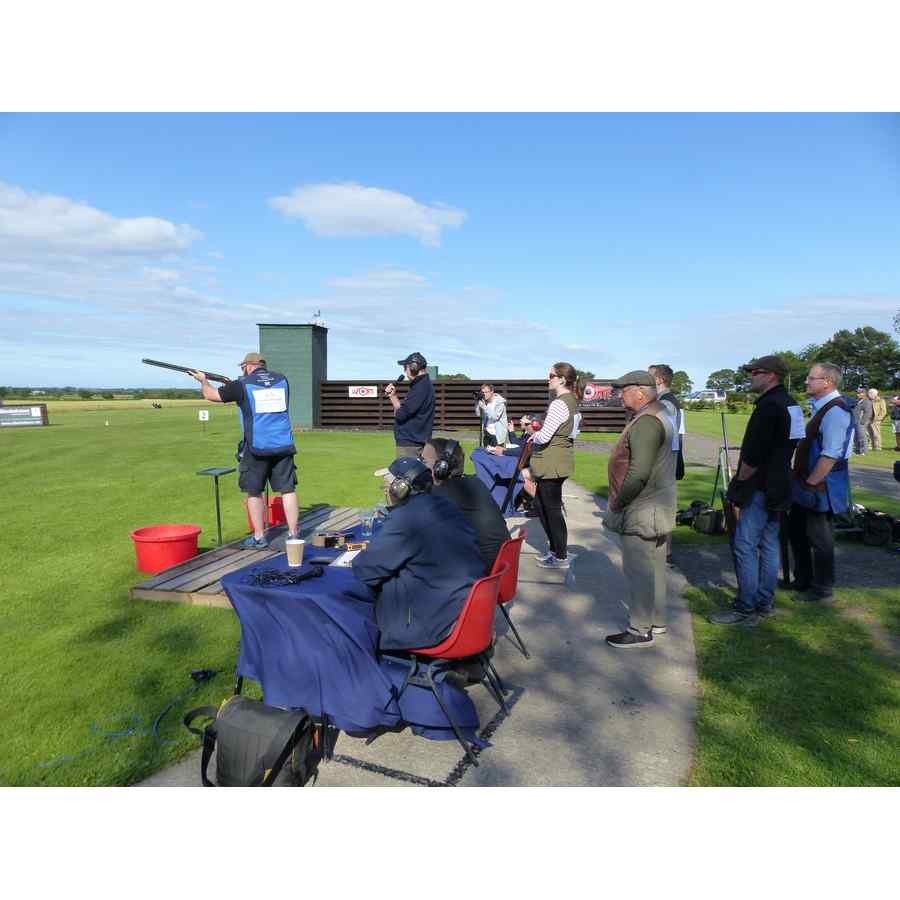 By William Mole
3 months ago
2070 Views
The much anticipated Northern weekend on Saturday 29th & Sunday 30th May will see the return of the Pro-Sporting qualifiers. We recap on how this exciting format will run through to culminating in the super final on Sunday 18th July alongside our 150 Sportrap.

So what is the pro-sporting you may ask? This is a totally unique sporting style event which we started at the ground back in 2017.It begins with qualifying events which run throughout the year in the build up to the super final. From these qualifiers £5 per entry will go into the high gun fund, which we estimate this year will be well in excess of £1,000.
So how does it work? There are 7 traps on the layout (numbered 1-7 from 1 the easiest to 7 the more challenging) with each competitor shooting each one as a single target with full use of the gun, and then shooting the same targets as a speed round. The speed round begins with target 1 released and then the next corresponding numbered trap every 4 seconds after that. The maximum score anyone can shoot on a qualifier would be 56 points.
After several qualifier events the top 8 scores form the live leader board will go through to the final...but there is a further twist. Everyone who has shot any of the qualifiers will receive a raffle ticket with each entry no matter what they have shot as a score. Two of these people will then be drawn out at random to go alongside the 8 making a total of 10 competitors for the super final.
Last year the Covid-19 situation sadly put a stop to the build up of the 3rd annual pro-sporting, so we can't wait to get started this year. We did however manage to have the first qualifier last year with these scores still counting towards this year's leader board. Our next qualifier will be the Northern Sporting weekend on 29th & 30th May, with subsequent qualifiers on 18th & 19th July with the super final itself on Sunday 19th July.
So make sure you give it a go on one of the upcoming qualifier events. The super final sees the event ranked up in excitement yet again with a slight change in the format.... don't worry we will keep you informed nearer the time. For now just make sure you get shooting at those qualifiers!