Swipe to the left
Northern Shooting Show from the Perazzi trade stand
By John Henry
8 months ago
1603 Views
The Northern Shooting Show has been a growing event over the last few years which moves from strength to strength. This year's show ran from Saturday 11th May until Sunday 12th May at 3:30pm. With the benefit of some great weather the weekend saw not just exhibitors and demonstrations from all aspects of the shooting industry including: gun manufacturers, ammunition, scopes and gun dog training. It is a great day for all and an excellent opportunity to meet industry experts and innovators.
RUAG have been exhibiting at The Northern Shooting Show for the previous 3 years. In addition to Perazzi Shotguns, RUAG Ammotec also distributes Anschutz rifles, Bergara rifles, Bettinsoli shotguns, Norma, RWS and Geco ammunition as well as new to their range NSI shotgun cartridges. With so many product lines to showcase the RUAG exhibition stand was one of the largest at the show. The Perazzi range of shotguns was limited to 20 guns on display, but this still gave a broad range to show off, in most variations of models and styles.
Over recent years the most popular model to be handled at the show would have been the Perazzi MX2000/S sporting model, however this year the Perazzi High Tech seemed to receive the most amount of interest and especially the High Tech X model. This features SC2 wood upgrade as standard and unique knurled styling on the action, on display this gun was in the silver action with blued parts, although is available in all black which seems a popular option.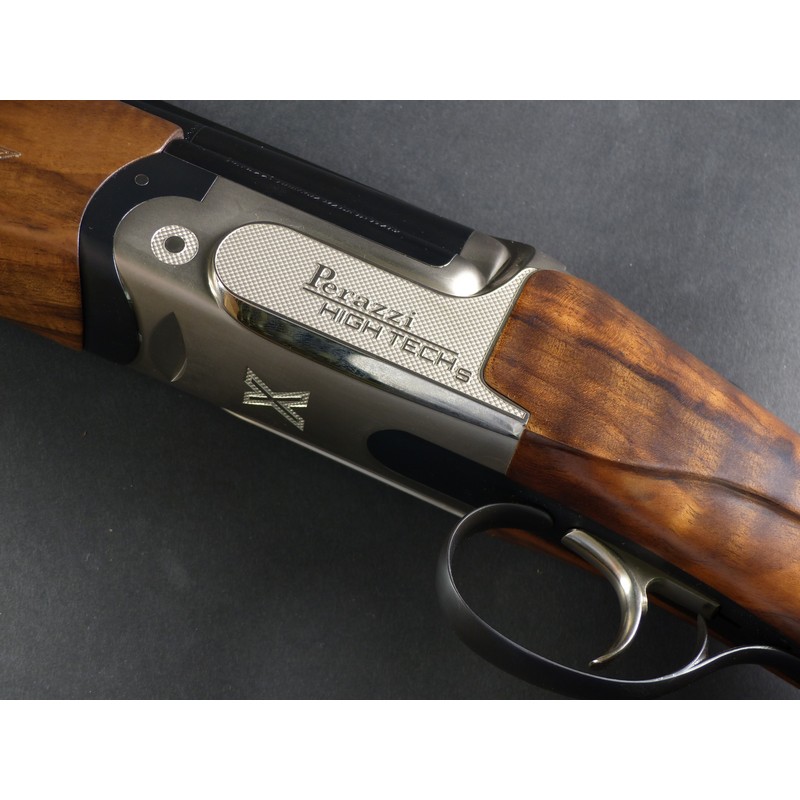 The Perazzi High Tech differs from the standard MX8 or MX12 by being 3mm wider in the action giving the gun a more weighted feel in the hands, it also features a reverse tapered rib, 18.5 barrel bore dimensions and new styling to complement. Personally, having shot quite a few Perazzi's over the years the real notable difference in the High Tech models is the reduced amount of recoil felt.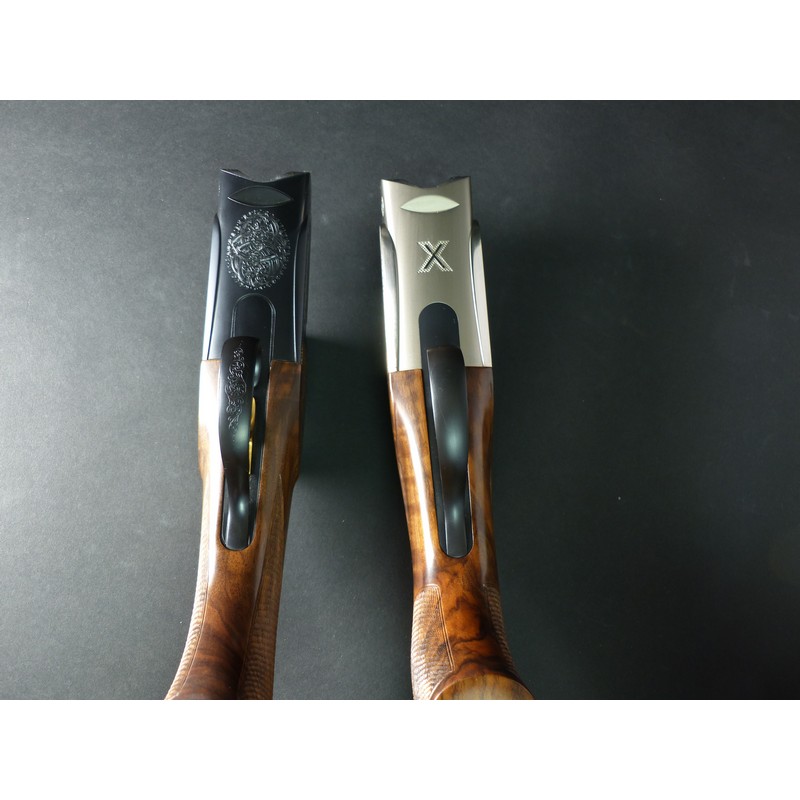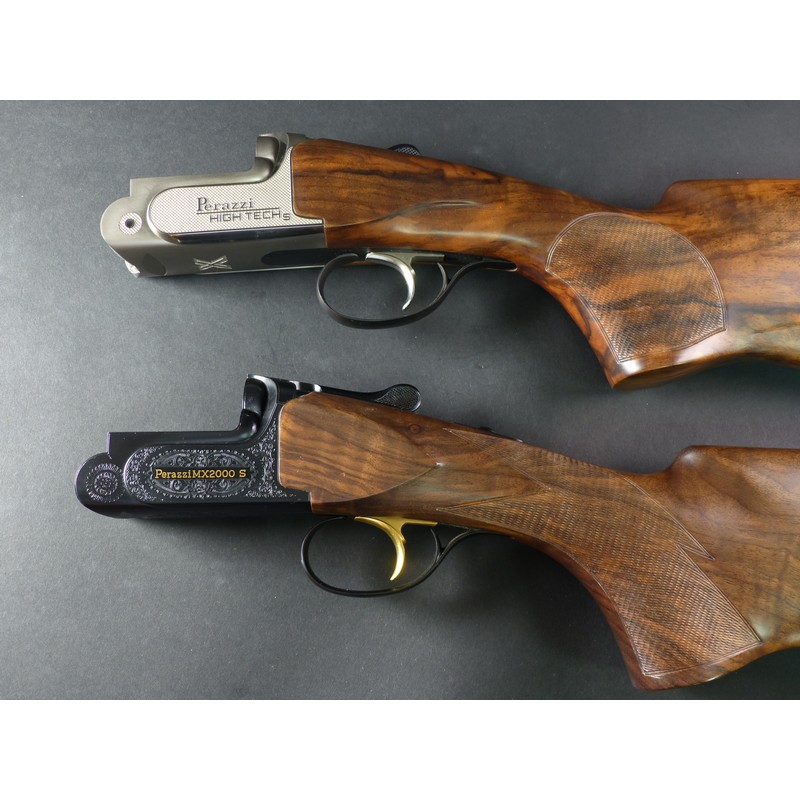 As you would expect some of the high grade guns also drew the attention of many who browsed the stand, the beautiful MX20 SCO Sideplate proved to be very popular. The engraving on this gun is pattern number 335 which is a beautiful deep scroll, to compliment the engraving dark deeply figured SCO grade wood makes the silver action really stand out. The small gauges always seem to grow in popularity from year to year and another gun people where keen to handle was the new 16 gauge Perazzi. This is the first time Perazzi have made a true scaled down 16 gauge rather than other manufactures who fit 16 gauge barrels on 12 gauge actions, these never seem to balance and feel quite right. The Perazzi 16 gauge will have its place in market, although I doubt it will come close to the popularity of the 20 gauge in the game field.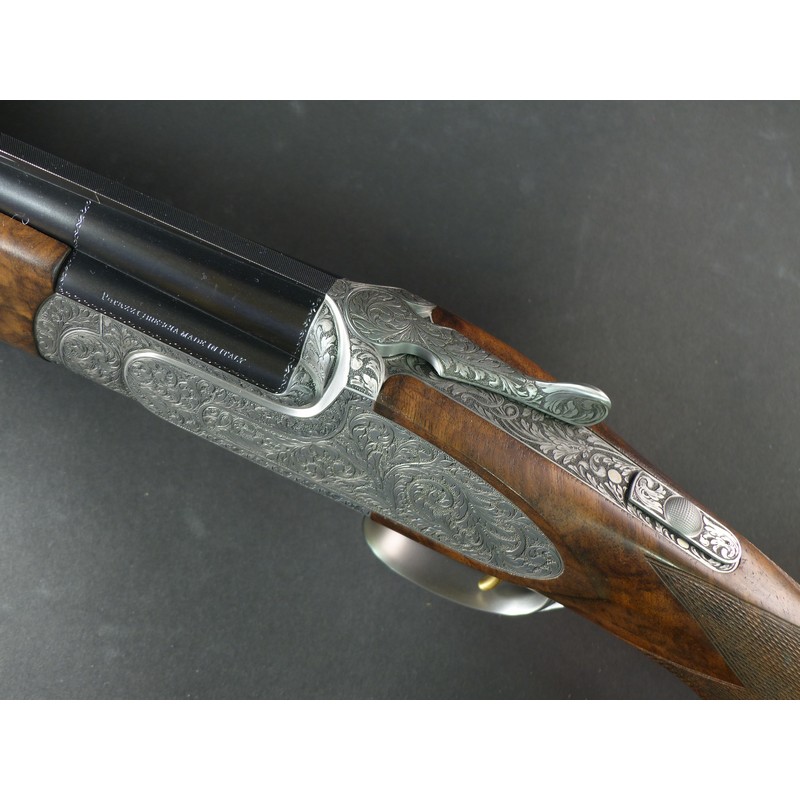 The show was also great opportunity to catch up with some past clients who have purchased Perazzi's over years, and hear the success they have hade with off the shelf models as well as made to measure versions. Whilst there I talked through with some of the owners of older Perazzi's what can be done regarding maintenance and servicing.Perazzi are very simple guns mechanically and feature interchangeable wearing parts.This is now being seen by a range of manufacturers in modern guns, but Perazzi was one of the first to have this feature.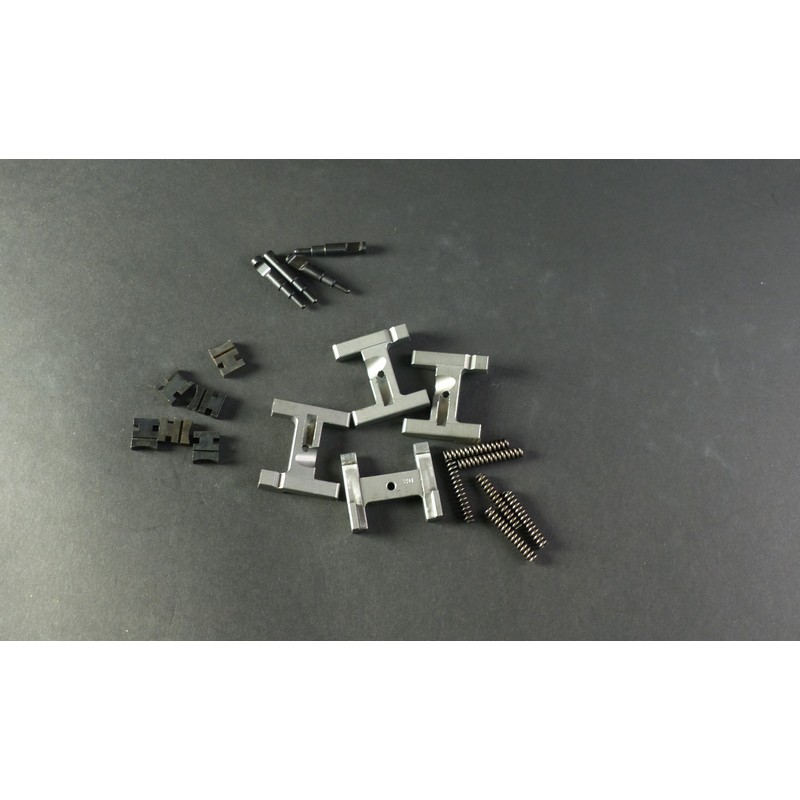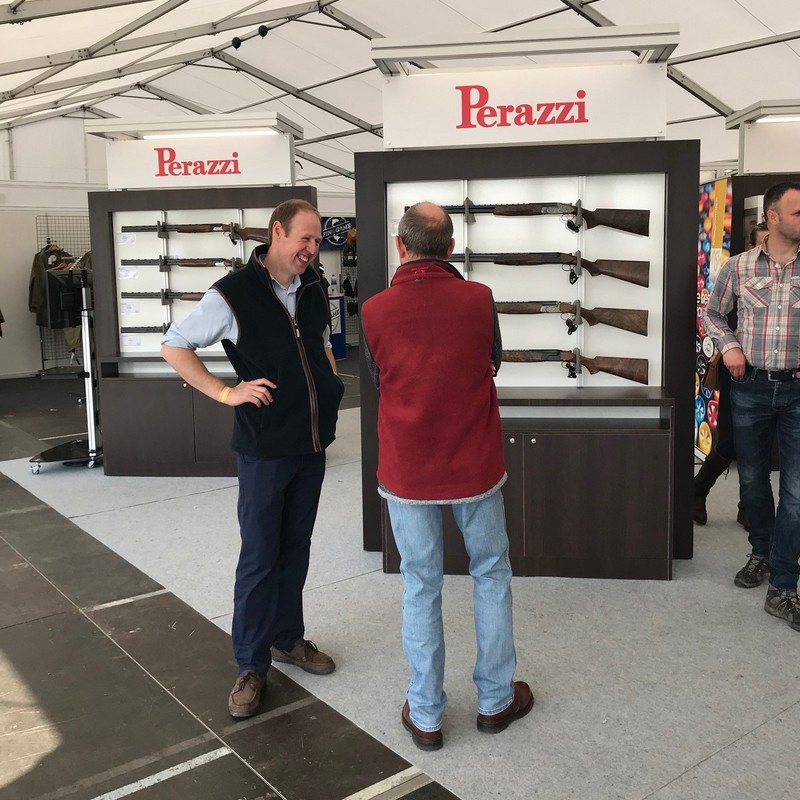 Game fairs, shows and other general exhibitions are a fantastic opportunity for all types of shooters to see, feel and touch numerous products both new and existing.It gives you the chance to see everything in one place and not only that but be able to absorb expertise and knowledge from numerous people.Make sure you come to the next event near you wherever it may be.Next years show will be on 9th & 10th May and for anyone fancying a day out it's a very worthwhile trip.