Swipe to the left
Meet the Grounds-man Jason Taylor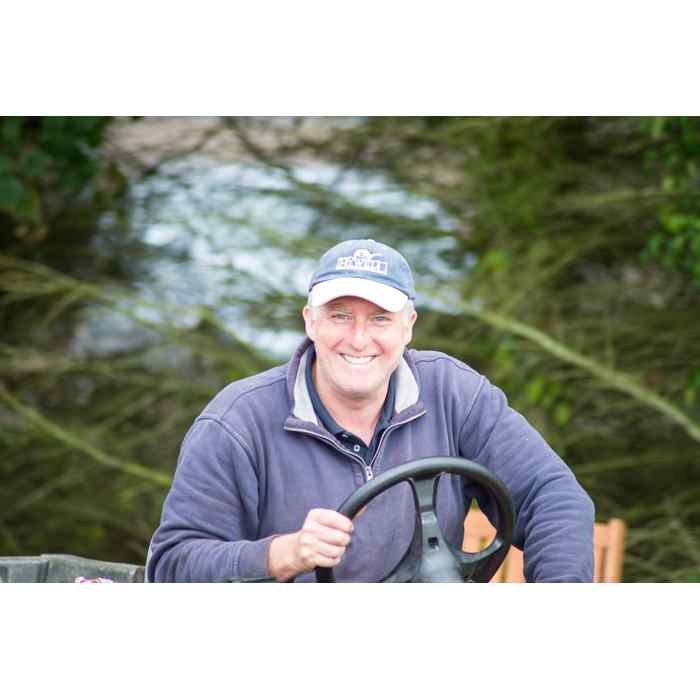 We talk to Jason Taylor, head grounds-man about his story at Bywell so far and where he will be taking things in the near future. He really is enjoying his new adventure...
There are many hidden aspects to any clay ground, things that the regular shooters never even see of think of as having to take place to make their sport such an enjoyable hobby. The man responsible for many of these import tasks is Jason Taylor who joined the team in August 2018.Let's meet the man himself...
Jason was born in 1969, I know he really doesn't look that old! He lives with his wife Jacci and has two children, Molly who serves in the Royal Navy and Jamie who works at a local business Silvermoor Hayledge. When he is away from the ground Jason loves nothing more than keeping active. Some of his favourite past times include fishing, skiing, hiking and of course the controversial supporting of SAFC as both Mickey and John in the gunroom are staunch NUFC supporters.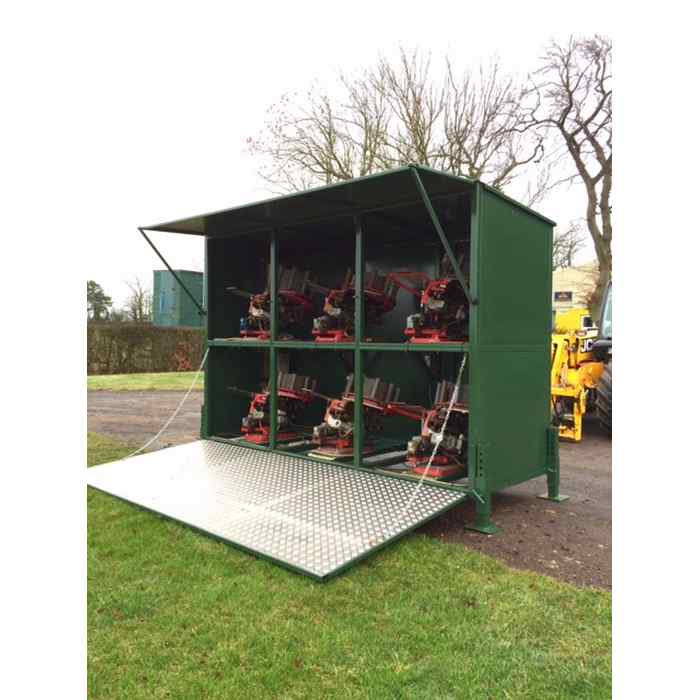 Jason's journey with Bywell first began when his son Jamie started getting into shooting and was having lessons at the ground with now retired coach Jeff several years back. After getting more experience Jamie then started working part time at some of our numerous events and competitions as well as running regular practice. At the English Open weekend in the summer John needed staff and Jason quickly offered his services and for the following 3 years assisted when required in further competitions.
The ground was currently being looked after by Steve Johnson but after he took early retirement in August 2018 it was perfect timing, as Jason had within a matter of weeks been retired himself after 30 years service with Northumbria and Metropolitan police. As Jason said " I want to be kept busy and this was the ideal opportunity. There was no way I was going to paint the entire house for my Wife Jacci".
He is always kept busy at the ground and trap maintenance is one of the major jobs. Throwing such large volumes of clays they all require regular care and attention, just like your car really. This is a constant ongoing cycle for all traps and then with the major competitions such as DTL shoots each trap in operation will receive a service to make sure it is working at its very best for the event. He is also responsible for keeping the ground looking at its best especially in the summer in its truly manicured state. This involved grass cutting, painting and other small jobs all adding up to make the professional look you see the ground on every visit. He is often joined by his beloved Penny the Alsatian keeping him company out and about on the ground.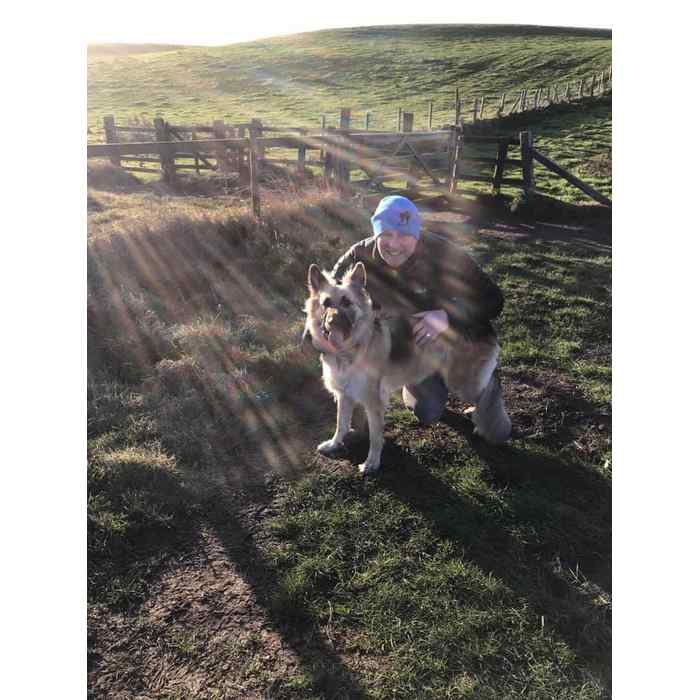 The clays shot on Wednesdays, Saturdays and competitions by our customers have all required very careful planning and preparation. This is another important role of Jason's' alongside John and Phillip. Setting targets is incredibly important and the main factor as Jason points out is the fact "All targets we set here are shootable for a range of abilities.You don't need to make targets distant to make them challenging." As well as technical targets, the team also enjoy putting some slower, closer targets. This can even deceive and frustrate even the most seasoned shooters into missing what looks like something so easy. When asked what his favourite target Jason replied with "Soft looper followed by a fast rabbit is great. It always catches people out...even the best!"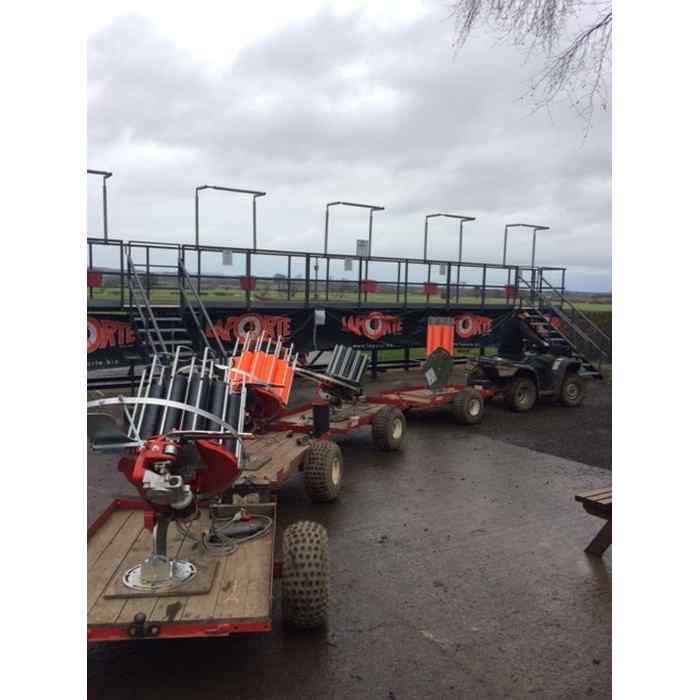 Moving ahead into 2019 the diary for the team at Bywell is well and truly full. The northern Sporting Weekend in May presents many opportunities for some challenging targets to be set both for the 100 sporting, and the 100 sportrap. The summer is followed on with numerous prestigious DTL events so getting all of the traps and finer details ready will be a very busy time for the ground staff.
Jason does occasionally shoot himself and this stands him in good stead for seeing other ground's style of targets and the way in which they are set. However he tells us he gets far more enjoyment from setting the targets and watching people shooting them. He says "It's great when customers approach you afterwards and comment on the targets and how unique the day has been." He admits he is still well and truly learning new ideas when it comes to the clays and welcomes all feedback both negative and positive to enable us to alter things to suit the best of your requirements.
There are numerous planned changes for Bywell over the coming year to improve the already positive customer experience. So watch this space, Jason is going to be a very busy man indeed!
He comments "I am really happy to be here at Bywell. The new challenges met so far have been tough but well worth the effort and dedication in the end to produce some great targets and shooting experiences enjoyed by so many. I can't wait to be seeing the competitors tested by numerous new styles of targets at our big shoots coming up." Next time you call pull give it a small thought for how that target got there and the work involved .But not only that but the pleasure it brings to see you being tested for a good sporting challenge. Now time to shoot some more clays....