Swipe to the left
Made to measure for both you & I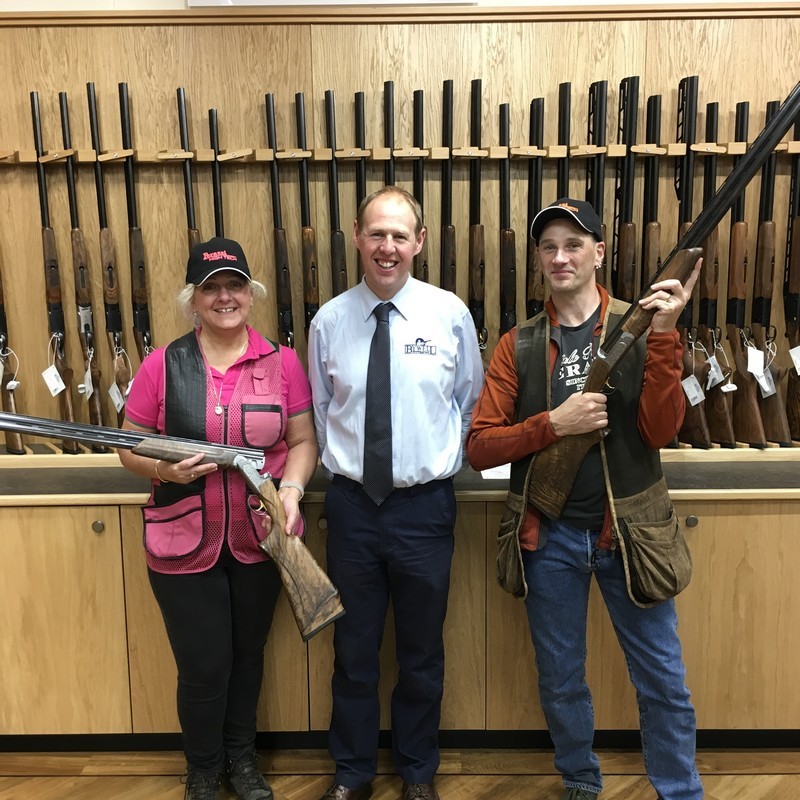 By William Mole
7 months ago
1155 Views
Getting your new gun of any type, make and model is always a special moment. We recently experienced two special customers husband and wife Dawn & Neil who had a matching pair of Perazzi High Tech SC3 Golds made.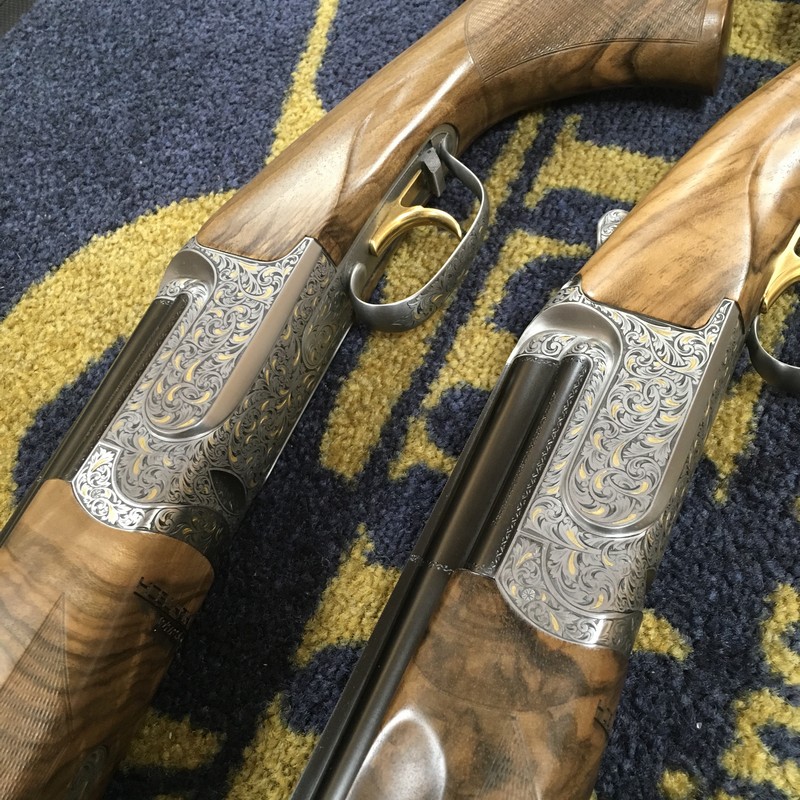 This energetic couple from Buckinghamshire had always enjoyed their shooting together for several years. As their ability and knowledge of the sport increased, they thought it was time to do things properly and decided some new guns were on the cards. After looking at and most importantly trying several different brands in gun manufacturing, they both decided that the Italian name of Perazzi were the way to go. Now started the most exciting step of picking the full specification of both guns so they could get things just the way they wanted.
They both have always loved the latest of technology and with their gun selection this was no different. With the brand of Perazzi they looked no further than the new and exciting High Tech range. These guns have been produced by the famous Italian gun manufacturer to create and even smoother shooting gun than ever before! The action is 40 grams heavier giving a central balance and soaking up any perceived recoil by the shooter. The barrels have also had considerable advances in technology featuring longer forcing cones for a gradual taper for extreme evenness and denseness in the devastating pattern. The iconic finishing piece of the High Tech is the reverse tapered rib drawing the shooters eye to the correct place therefore allowing full attention to that all-important target. This entire package is what the High Tech range is all about and they both couldn't wait to customize this to their requirements.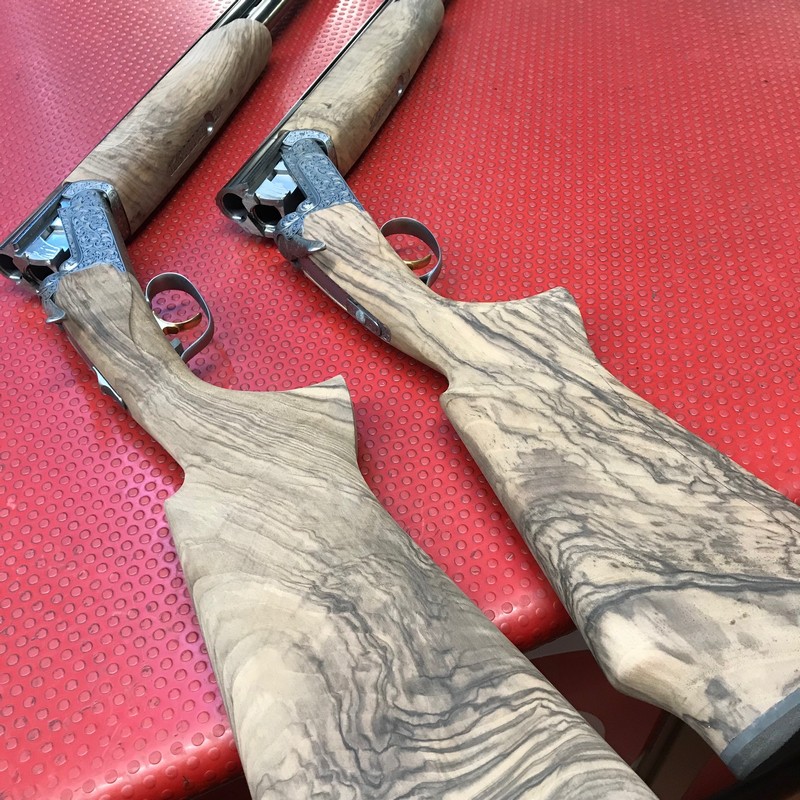 Starting with aesthetics the first thing was the patterns that would adorn the actions. After careful consideration the high grade of SC3 was chosen in a classic scroll pattern but it did have a marked difference from the normal choice. Both Dawn & Neil liked to be that little bit different so elected to have this scroll accented with gold on both so they were matching and hence the choice of High Tech SC3 Gold! Not only that but we ordered these guns as running consecutive numbers so that was a further nice touch to it all. Wow! ... now that really does looks exciting! Now onto some technical specifications. Neil from the start had always wanted the World-renowned detachable trigger group with leaf springs and an incorporated barrel selector. This allowed the removal of the trigger group quickly and with ease if ever required. Dawn however wanted less hassle and a fixed trigger group with coil springs was her choice right from the start. Dawn however loved all things pink, clothing, range bag the lot and managed to have a custom lined pink SC3 case to accompany her new toy.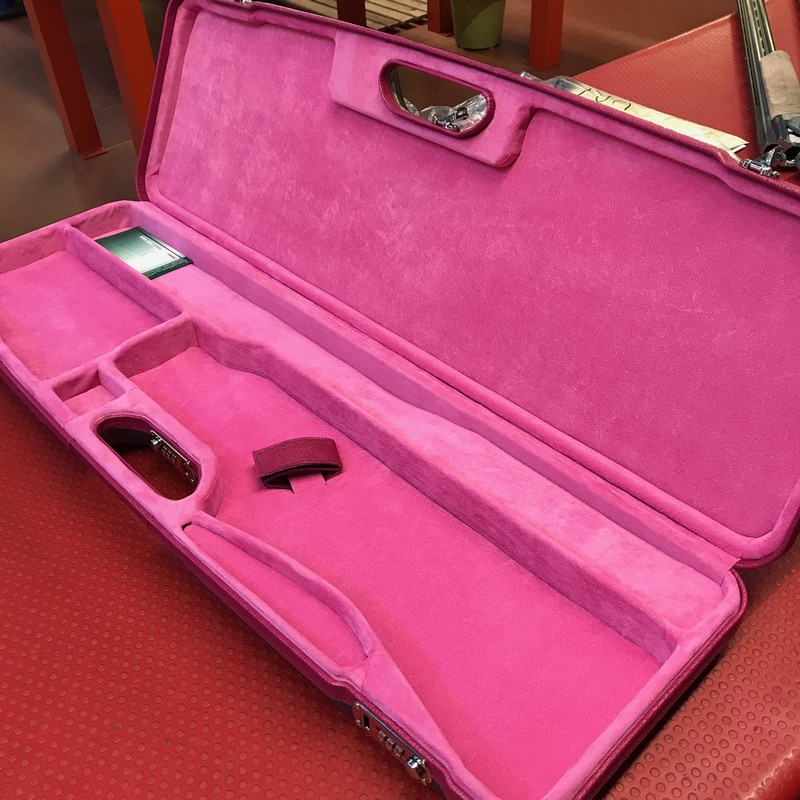 Bywell Shooting Ground have already supplied the first ever High Tech SC3 Gold last year so to supply a further two was something very unique and a great honor. After their factory visit which they thoroughly enjoyed the guns had arrived and were ready for collection at Bywell a year after the original order. They arrived on a Wednesday to pick their prized guns up to give them their first outing. The first clays were shot and by the end Neil was disappointed that Dawn had beat him for the first time ever. They couldn't have been happier with the finished guns and seeing a couples made to measure experience from start to finish was one of ultimate satisfaction. Take a look at these stunning guns and see what you think!