Swipe to the left
Lights, Camera.... Action!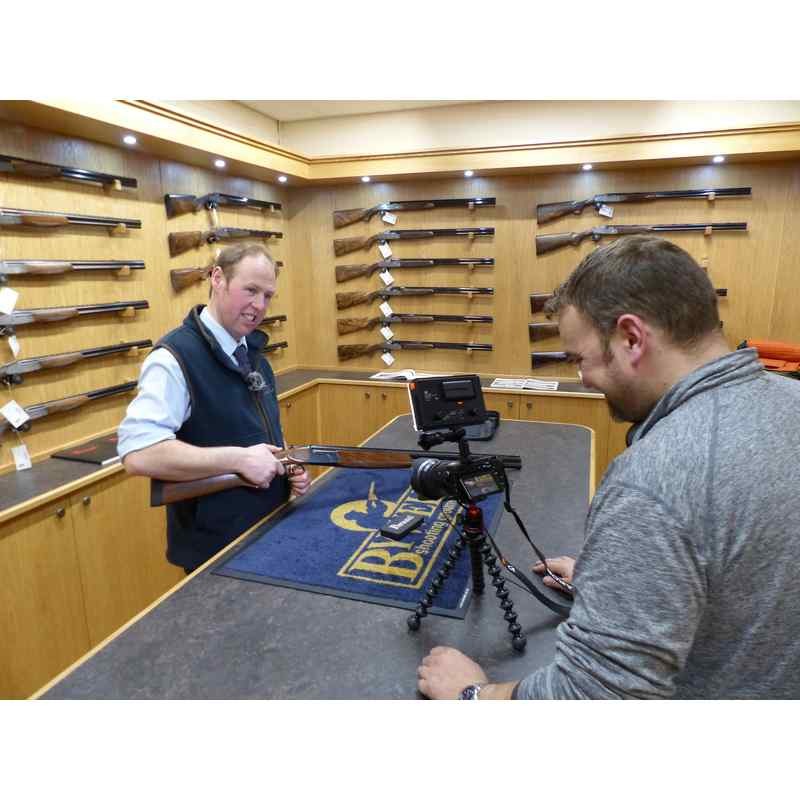 Over the past few weeks we have been filming some new and exciting videos covering all things shooting related! We look at what you can expect to see over the coming months.

Anyone into their shooting loves nothing better than expanding their knowledge of anything gun related. From tips and tricks of maintenance, new accessories or simply a new shooting technique online videos can tell you all of this in a matter of minutes. After the recent launch of our website we though our customers would love to see us adding to this pool of knowledge. Many of you will have already seen the "Made to measure" video following the journey of John Henry with a customer with the end result of the perfect fitting Perazzi. This was just the first of many of these types of feature videos to come.
Working closely with the very talented Lloyd Pattison armed with his professional equipment enables us to bring you these very exciting new video journeys. Lloyd over the past two years or so has demoed a vast selection of guns from ourselves and has brought you great gun reviews. Now let's have a sneak preview of what will be coming from us.
The first video will hopefully answer a question very often asked by even the most seasoned competition shooters. Changing the illusive Perazzi main spring. This is something that often looks terribly complicated in diagrams, but this short 6 minute video with John shows how simple it is. Watch it here!

This installment is the first of a series of videos we have planned to be hitting your screens in 2019. Make sure you keep up to date with our very own YouTube channel here. Over the coming months you will see our YouTube channel become integrated within our website with a dedicated video page displaying all these useful videos in one place. So keep an eye, you never know what you could be learning in the next new video.