Swipe to the left
Glorious For Game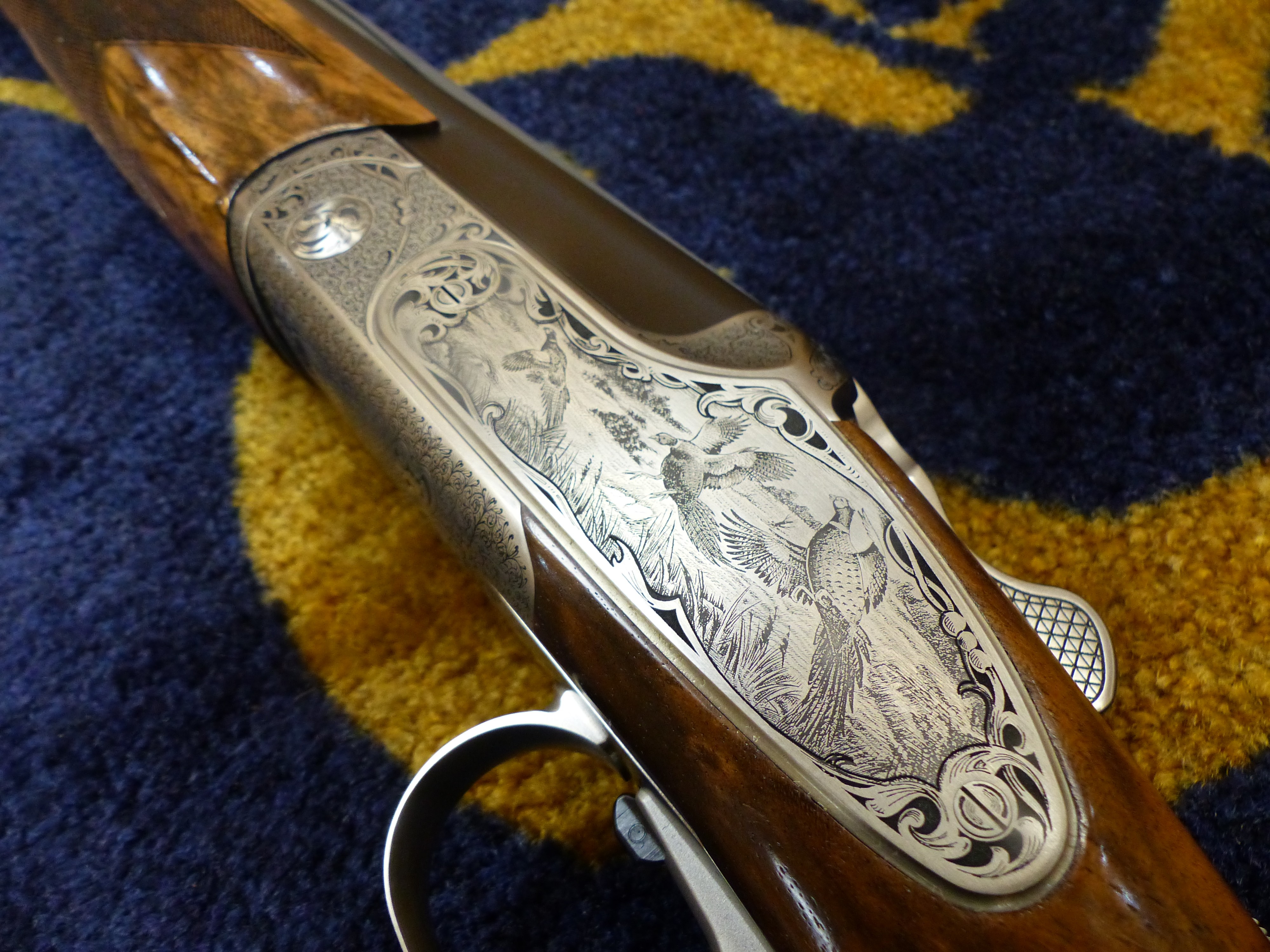 By William Mole
5 months ago
1096 Views
The game season is almost upon us and we have had some very new exciting arrivals here in the gunroom. Let's take a look at what has been coming into stock recently.
Game guns share one thing in common. As well as the exceptional balance, handling and functionality they need to be a thing of true art and beauty. All manufacturers have their ways in making them look their best. Lets take a look at the selection.
Caesar Guerini Revenant
A shotgun unlike anything else on the modern market. Just released in 20 gauge it's unique rounded action in combination with the sideplates creates a very attractive shape. The action is adorned by something quite different to your normal scroll.Maple leaves and branches are scattered giving a timeless finish. Not only that but certain leaves and game birds carry a Gold finish, something a shooter either loves or hates. This finely detailed engraving even makes its way on the extended forend iron. This modern gun carries a look and feel that could be shot for generations to come. A solid choice in 20 gauge.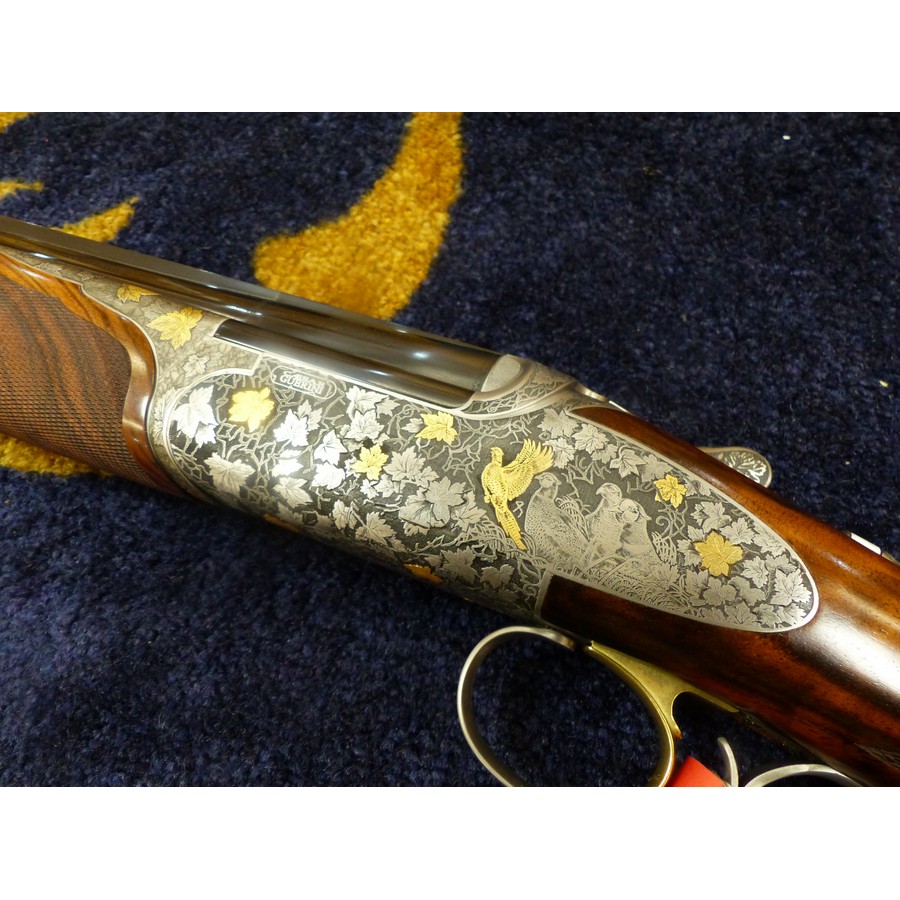 Rizzini Regal Extra
Another classic 20 gauge option from the World famous Italian manufacturer. These guns have a great traditional deep scroll, something popular with many gun enthusiast. The rounded fences of the action complete the look to give an action which handles with ease and precision. The gun has an extremely responsive feel, making it lively on all forms of game shooting. The option currently in stock is a matched pair but single guns are available.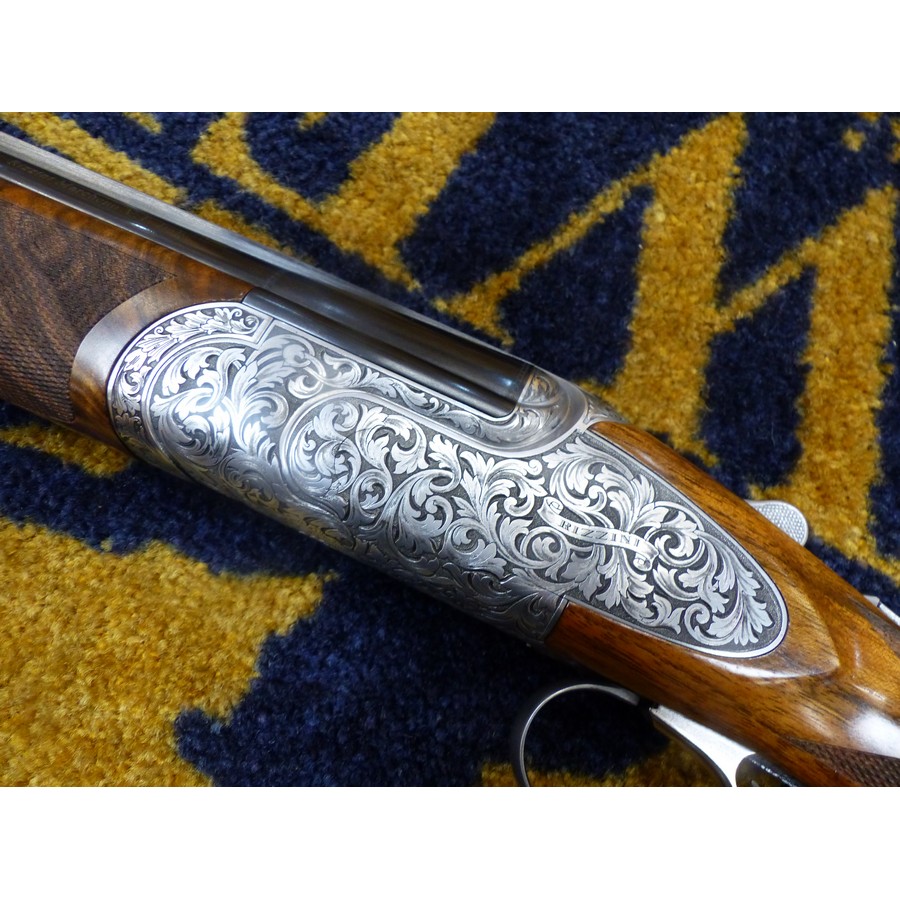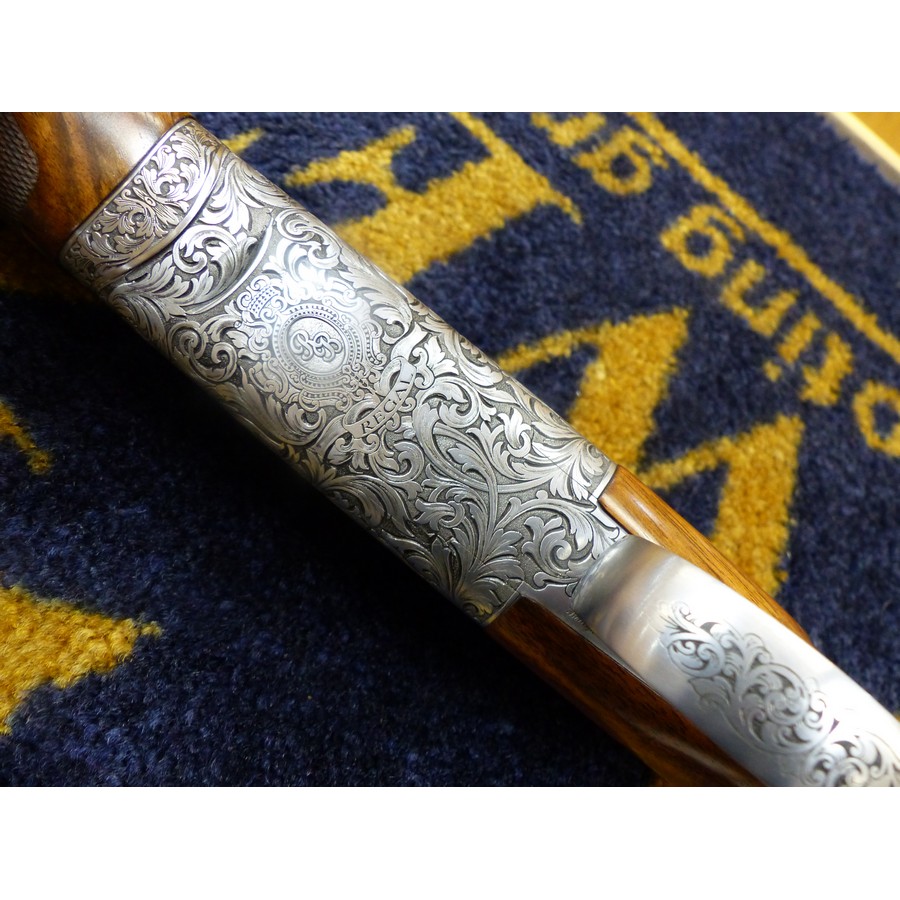 Perazzi MX8 SCO Sideplate
Perazzi produce some top-class products and the SCO sideplate is no exception. This second hand gun comes with a hand executed gamescene engraving depicting Partridge, Ducks and a Spaniel retrieving on the bottom plate. I think this gives the gun a real personal feel for it being built for such memorable days in the game field. The trigger group is fully detachable meaning maintenance is quick and easy. The action is further complimented with a deep honey coloured wood with marbled dark grain. Complete in a luxurious leather case for that extra special feeling even when transporting it from one shoot to another.
Browning B525 Exquisite
A tremendous opportunity to own a pair of guns at a very reasonable price. Browning have produced a great package. Fine English scroll complete with well figured European walnut and a double presentation case all in for under £8,000.The deep B525 actions absorb plenty recoil giving a smooth experience whilst pulling the trigger. As well as the pair single guns are also available. These are a special edition run made for IWA 2019 so numbers are limited.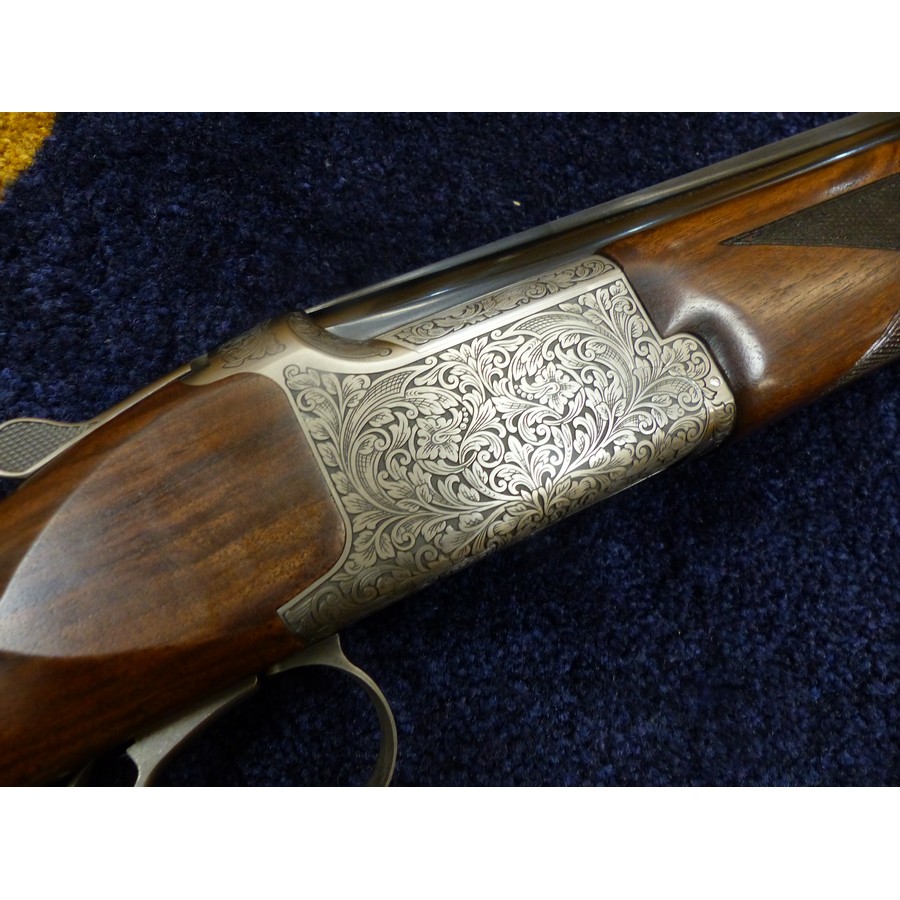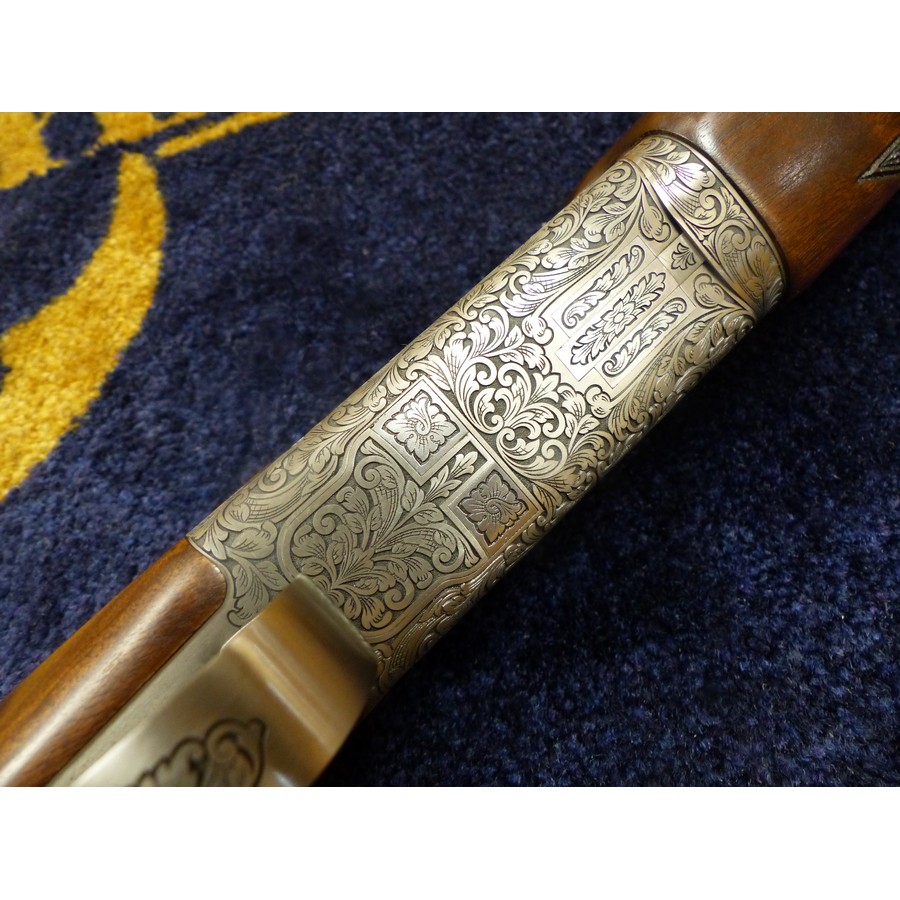 Blaser F16 Heritage
The F16 action from Blaser has quickly gained in popularity. The usual high-quality German manufacturing creates a gun perfect for game. This heritage features a sideplated action adorned with a highly detailed gamescene.The specialized Blaser action allows easy opening and closing of the action as the ejectors remain un-cocked until the gun has been fired. This reduces fatigue and allows the shooter to maintain a higher standard for a long period of time, all very important for a day in the countryside with very testing quarry.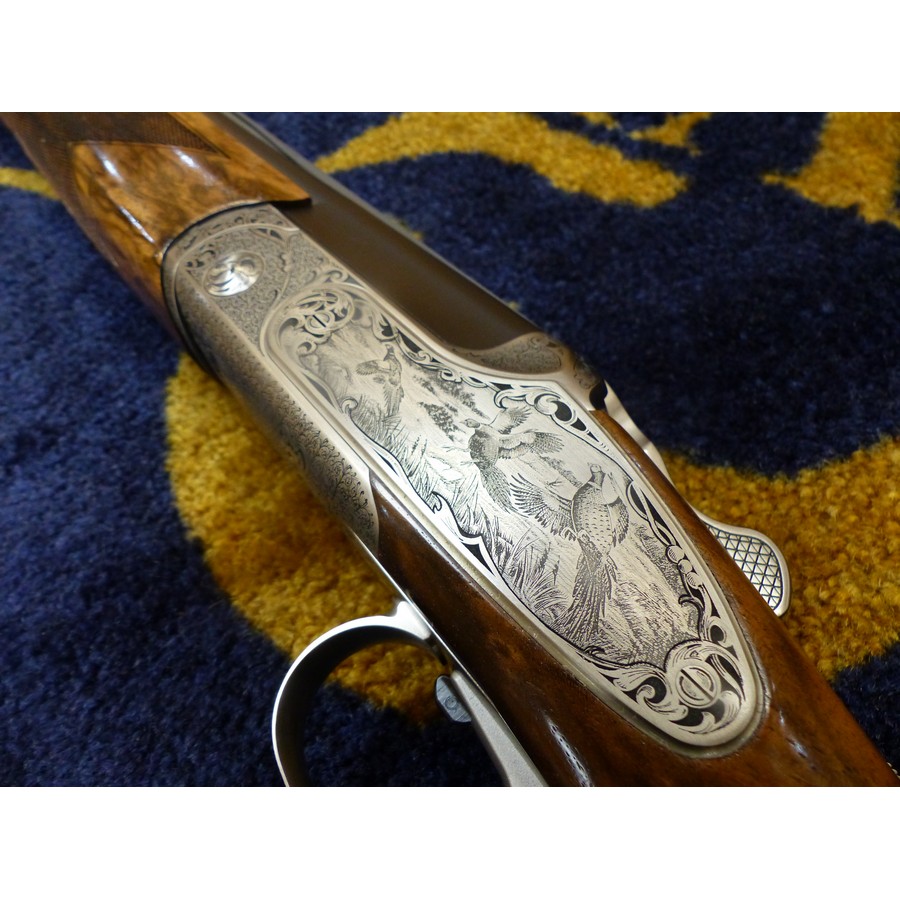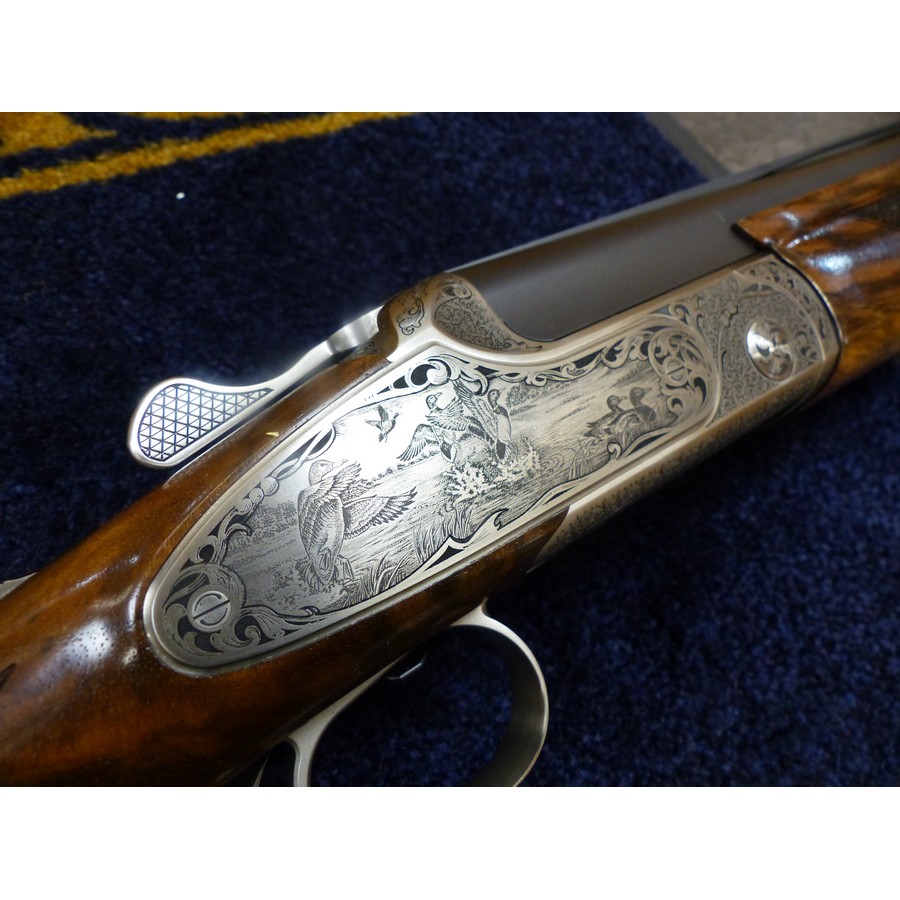 Browning D5G
These top level Browning shotguns are built with the utmost care and precision with hours of hand work in the Belgium factory.The "D" grade have a production time of approximately 2 years so when arriving are always much anticipated. This pair of 20 Gauge guns certainly did this with their intricately engraved actions and stunning wood.They come finished with three piece forends. These forends are unique to hand-made Browning's, a style which is split into three separate parts and stay integrated and on the barrel all of the time. The travel case it sits in is leather with padded lining, a real case fit for these pair of game guns.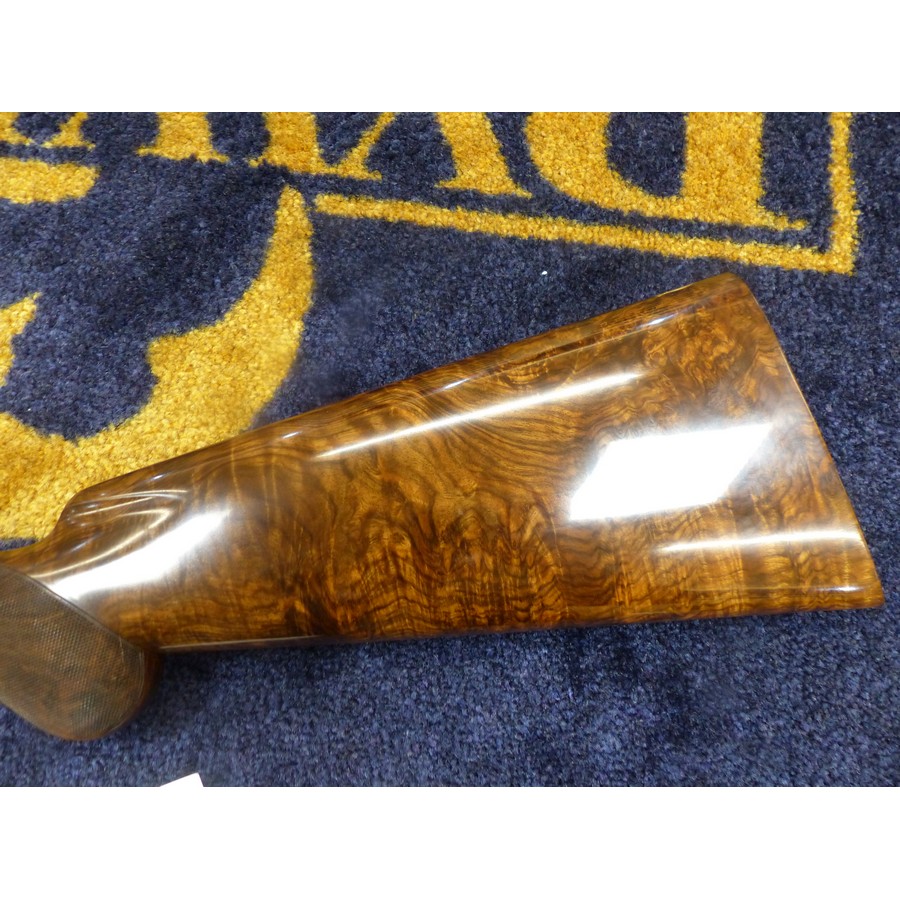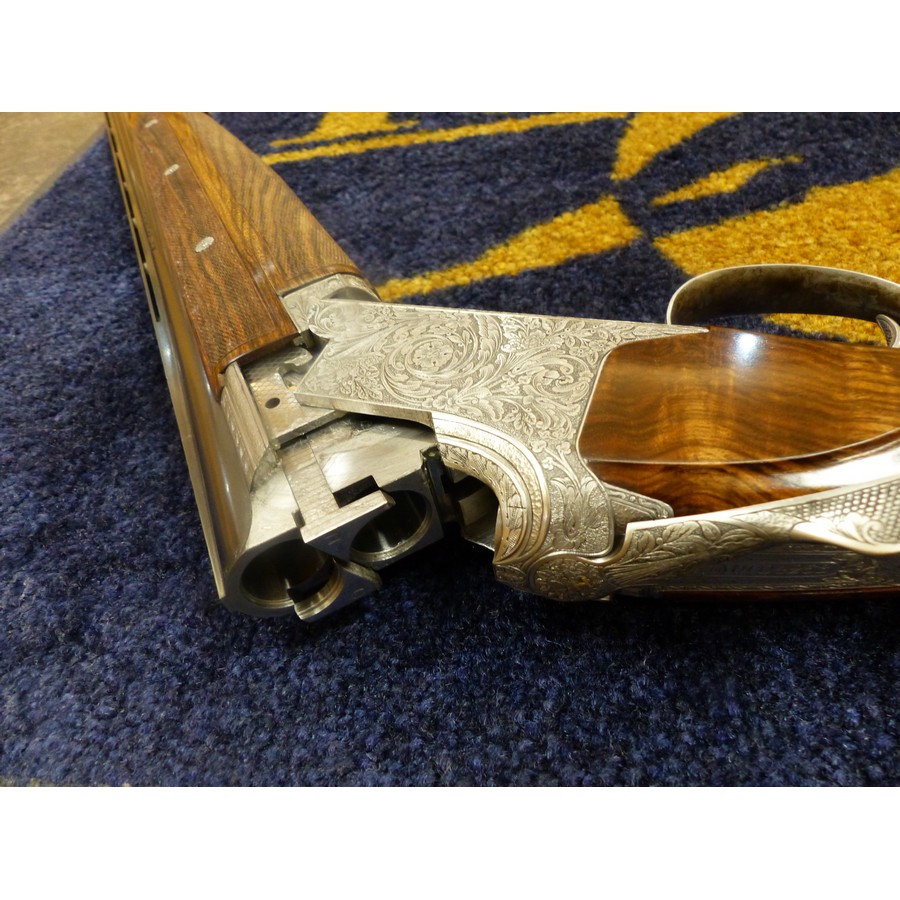 So, a small selection of what we have available, and we certainly have plenty more to come. Second hand stock is also coming and going rather rapidly so keep your eyes peeled as it doesn't stay for long. With the Grouse already underway we don't have long to go until the Pheasant and Partridge season kick off. Make sure you get your gun sorted in plenty time to make the most of another memorable game season!