Swipe to the left
Days in Field 2018 Season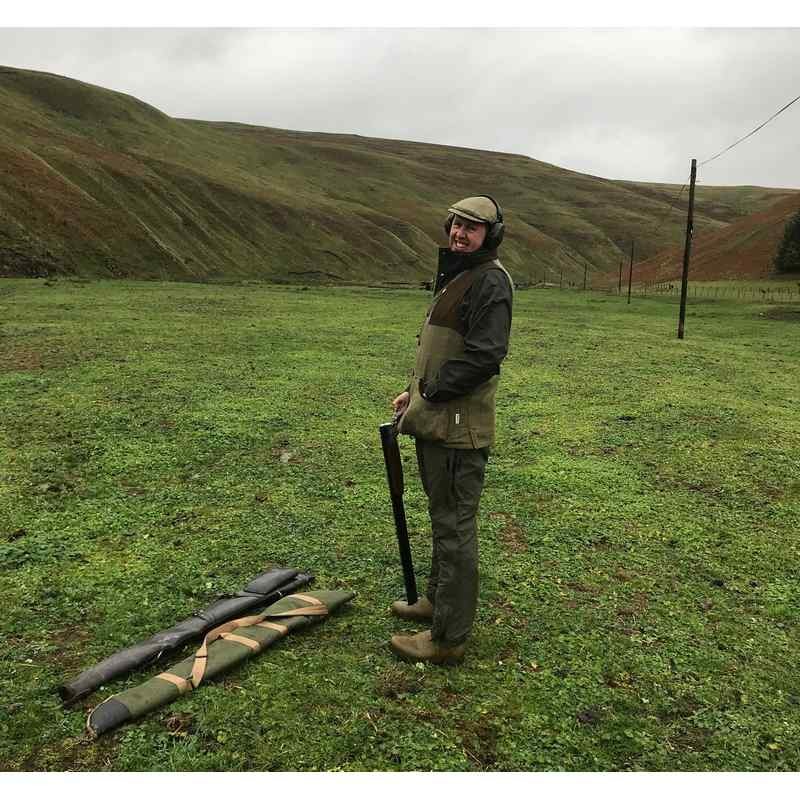 By John Henry
2 years ago
1765 Views
With the game shooting season at its peak we caught up with John Henry to find out where he's been so far...…
I have been fortunate enough to have been to various different game shoots across the UK over the years. One of my favourites though is in our own Northumberland: Clennell Hall. Clennell is located up in the Coquet valley, past Rothbury; through Thropton and through Harbottle by the remote village of Alnwinton. The syndicate shoot, has 8 members that shoot 10 days per season and hope to achieve a bag 120-150 per day. My dad Allan has been one of those in the syndicate for years and sometimes I am luckily enough to get the chance to take his place when he cannot make it.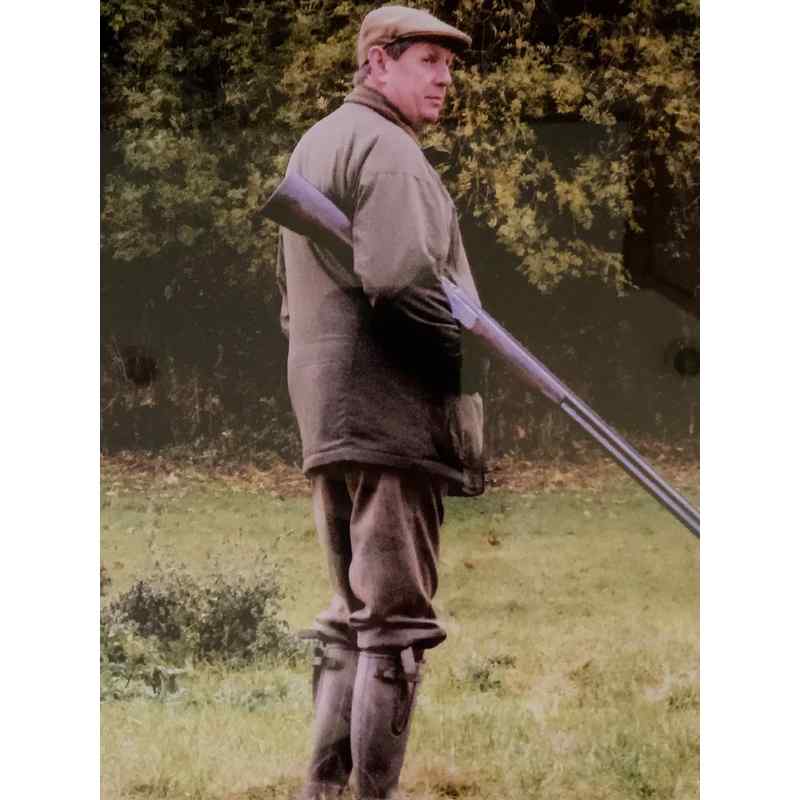 There are a few great things about this shoot, one of them is the topography. Clennell has beautiful rolling hills surrounding the hall planted with woodlands for shooting drives. This means the birds at Clennell are some of the highest to shoot at and even on a calm windless day provide the most challenging shots.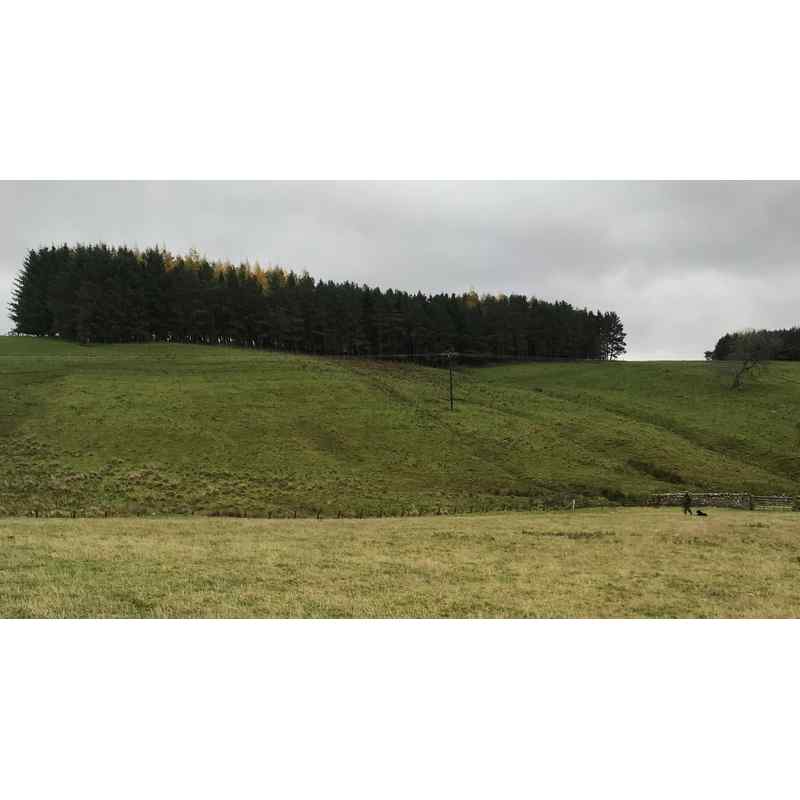 All great shooting days have a lot to do with the company you shoot with. Having known all the syndicate members for a number of years now, it's always nice to go and catch up. In particular, Alan Dixon, the shoot captain who gave me my very first invite on a day driven game shooting at the age of 12 where under Alan's guidance, I shot my first ever Woodcock and still have the game card to this day. It's 19 years on and I still enjoy shooting with Alan when I'm at Clennell (sometimes he still try's to keep me right!).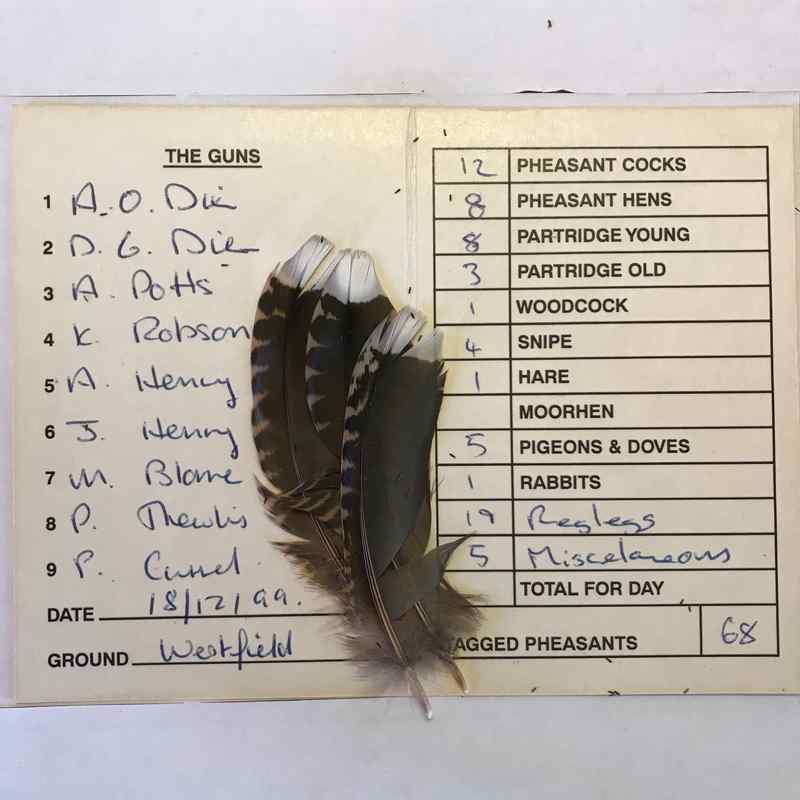 Clennell hall syndicate shoot on Saturday's, so on the 3rd November this year we met up in the farm sheds at the farm at 9am as usual. The discussions over coffee's in the morning mostly revolved around the poor weather forecasted that day which was due to bring heavy rain around 1-2pm. I've shot at Clennell in mild autumn weather, gale force winds and freezing snow, and the landscape can be unrelenting in harsh conditions. The plan was to shoot two drives, break for elevenses out in the field to save time, then shoot two more drives, break for lunch and back for the final drive which could possibly be in the rain.
We drew our pegs numbers and headed out into a fresh bright Northumberland breeze. I had drawn number 2 which due to the wind, and the drive I knew it would be quieter than some of the other pegs. The birds would get pushed by the wind in the other direction, they also could be slightly lower toward my end. So, I offered my peg to Emily my girlfriend who was accompanying me on the day, Emily hasn't been shooting that long and has had few lessons at Bywell, she accepted my offer with some reluctance due to seeing on previous day's how high these birds get.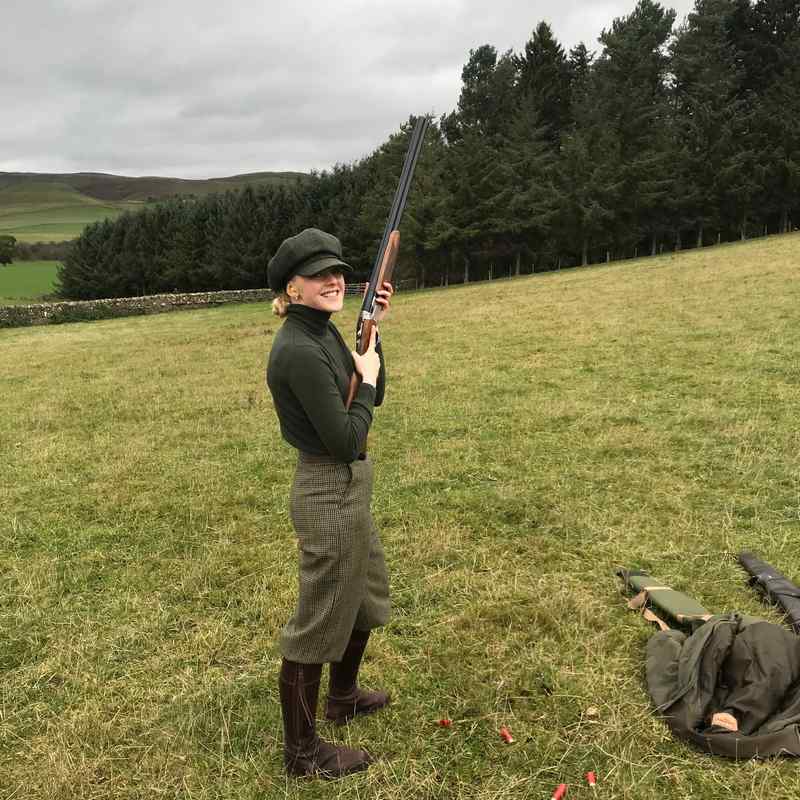 Emily was shooting a Beretta 691 Vittoria Field, which is a 12 gauge game gun specifically designed for "the lady shooter". It features; a shorter stock of 13 7/8" length of pull including a soft micro-core recoil pad; higher comb to suit most ladies, 28" barrels with optima HP multi chokes, reduced weight of 7lbs 5oz making it light enough without giving unreasonable recoil. Paired with the Beretta 691 Vittoria was Hull Cartridge Imperial game cartridges, these are a 28 gram fibre wadded cartridge that give effective knock down power without excessive recoil.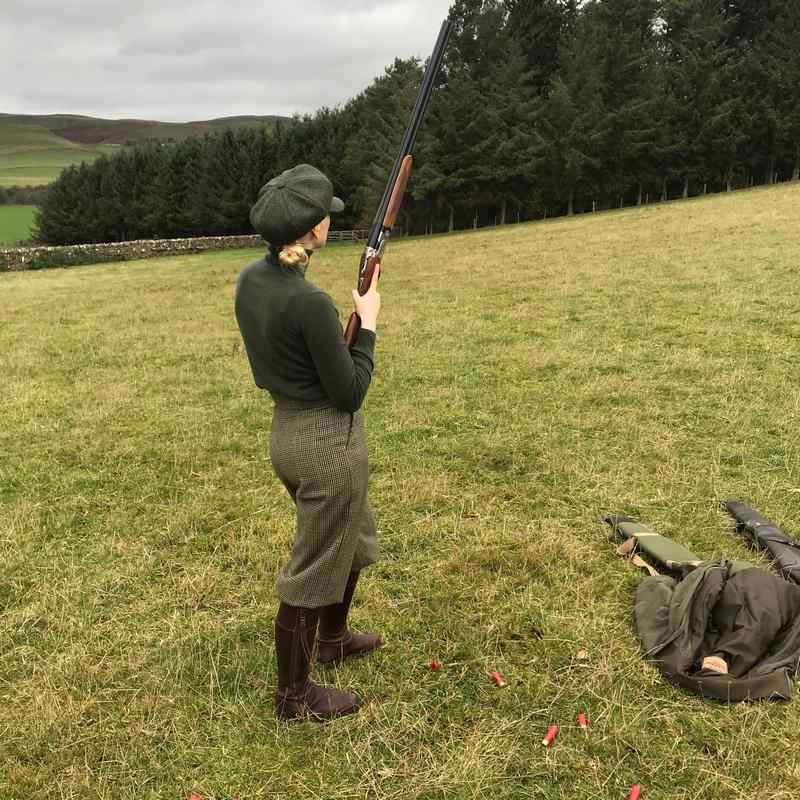 As usual Clennell showed some exceptionally high birds combined with the wind to make them challenging to say the least. But after the first four drives the bag was still considerable, and I would say that all the syndicate members are probably better than average as they are used to shooting the higher game that Clennell offers.
As planned, we broke for lunch and retired to the shelter of the farm sheds. As with many shoots there was an array of food and drinks passed around. None more welcoming than a hot joint of beef carved into sandwiches and provided by Adam Pringle. The weather was beginning to take a turn for the worst as the forecast had promised earlier that morning and lunch was a welcome break. Brian the gamekeeper was keen to get back out before the rain got too heavy and ushered us to the next drive. This drive in my opinion is Clennell's best, although some birds I would say are out of shot, it is a spectacular sight to see pheasants and partridge getting off the top of the hill and flying across the valley at such height. On this drive there never is particular concern of shooting too many birds as they are very difficult to connect with!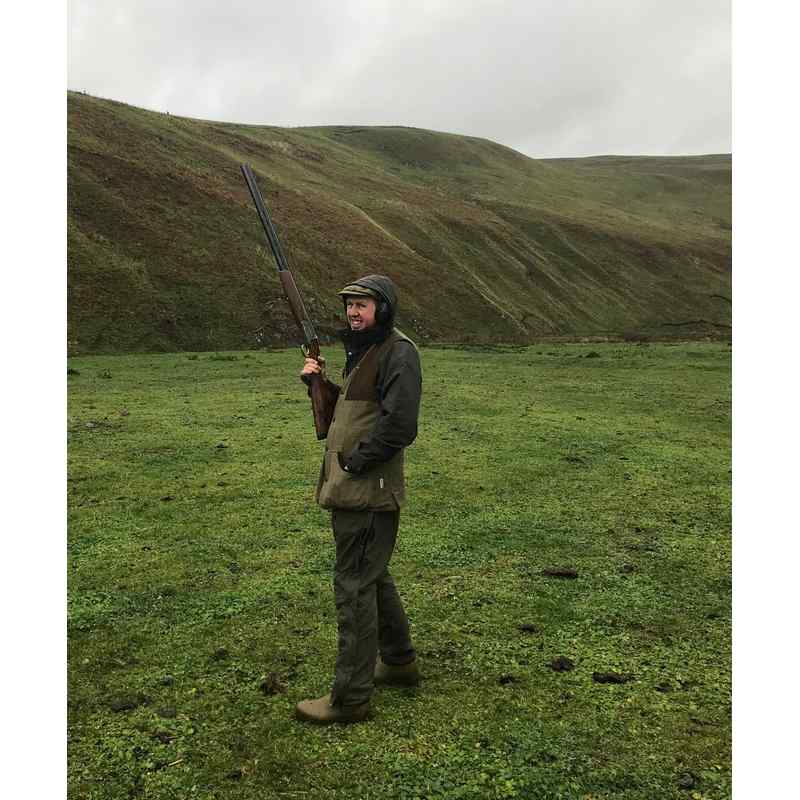 I used my trusty high bird gun, my 12 gauge Perazzi MX8 SCO, this is more of a sporter than an out and out game gun, being that it's 32" barrels with 11-7mm tapered rib, it's fixed choke 1/2 & 3/4 which throw excellent patterns at greater ranges. For this type of driven game, I prefer a gun that has longer barrels and the extra weight of a sporter helps to soak up the recoil from large volume of shooting. The cartridges I tend to stick with are Hull High Pheasant Extreme, these are a 32 gram fibre wad and I normally opt for 5 shot, I started using these a few years ago and haven't found anything nearly as good. They are smooth to shoot considering the size of the load, pattern fantastic, eject well in my gun, and most importantly kill cleanly and efficiently.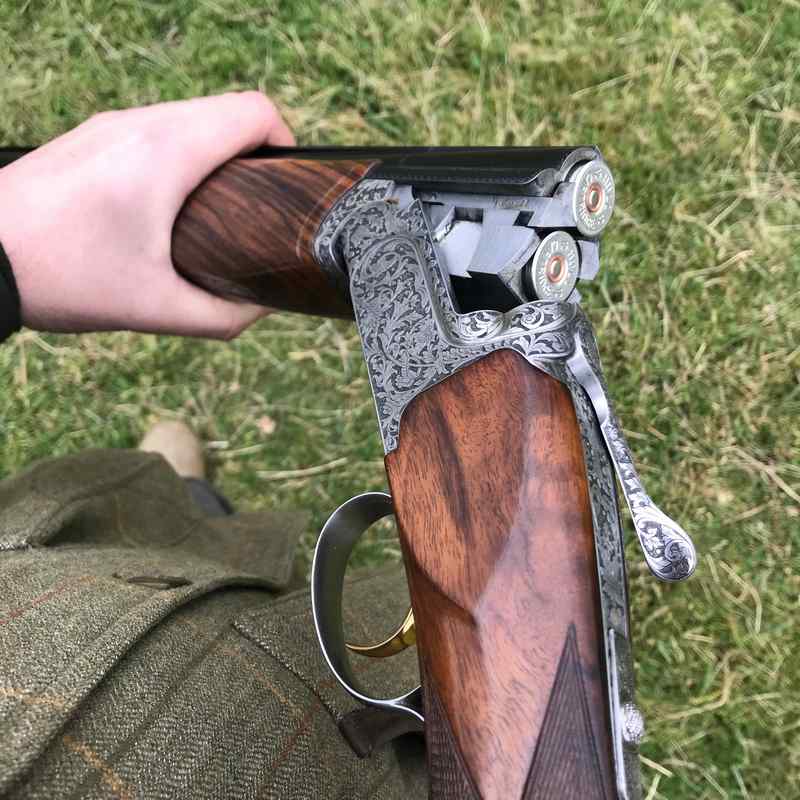 As predicted the rain set in and it was a quick dash for the waterproofs before the drive began. After this last drive we all returned to the sheds for final refreshments whilst the bag was counted. The topic of conversation turned to how shooting clothing has moved on from stiff cold waxed jackets which were freezing cold in the wet. The day finished with a bag of 122 pheasants, 19 partridge, 1 pigeon, and 1 crow giving a total bag of 143.
At home that evening I reflected on a great day in the Northumbrian countryside whilst writing up my game book (an excellent Christmas present last year) with a warming dram of whiskey by the fire. I would like to think Emily and I would be lucky enough to get back to Clennell Hall this season, I just have to hope someone books an appointment to see him on a Saturday shoot day!