Swipe to the left
Competition shooting – What's it all about?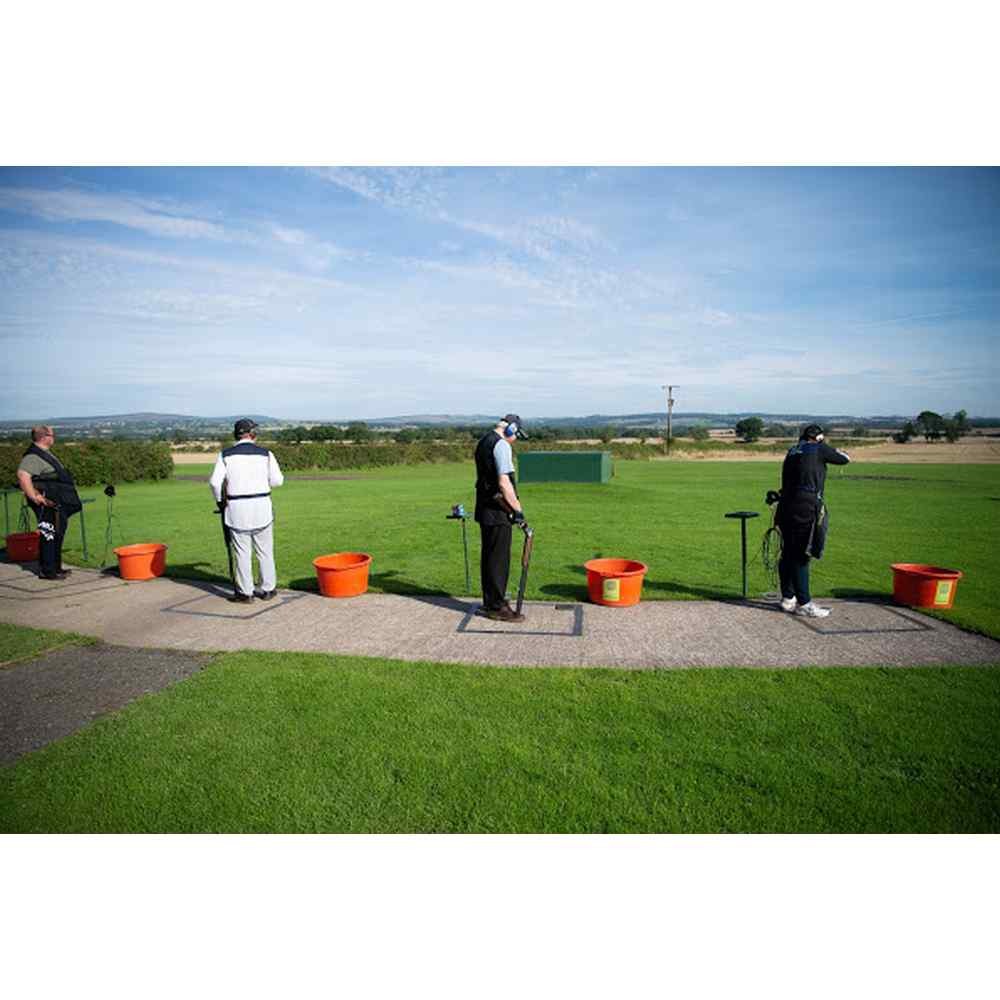 By William Mole
8 months ago
1244 Views
Moving into the Autumn & Winter months means the start of our regular registered competitions. A lot of people aren't sure what these competitions entail and may be a bit daunted or put off. This week we take a look at what is involved with shooting these exciting events!
The summer months have been busy at the ground with large shoots taking place once every month or so. That has now come to a close and from Autumn onwards the smaller but regular registered shoots are getting started. This time of year sees shooters of all abilities come and ask … competition? What does that mean? A registered event is relatively simple.It is a particular discipline shot as a competition that is run in accordance with CPSA rules. The CPSA stands for "Clay Pigeon Shooting Association" and is the governing body of the sport we all know and love. You don't have to be a member of the CPSA to shoot a registered event as a day pass is available; however there are many advantages if you are a member.
So what does being a CPSA member give me I hear you say? The first thing you get as a member is insurance which is very important, covering you for shooting in the field and the clay ground. As a full member it also allows you to shoot all registered events with a classification. A classification is similar to a handicap in golf, most disciplines start at the lower end of C class moving to B then A and finishing at the top with AA. Classifications are determined after you have shot a few events and your average score is calculated. This will give you our class for each separate discipline you enter into. Although you may not be the overall top gun on the day you may have shot well within your ability and have won your class, making everything fair in terms of competing.
When booking into these registered events you will always be asked if you wish to enter either targets only or competition. Entering targets only will still allow your score to go towards your averages, but you will not be eligible to win any class prize money. You would still be able to win the overall high gun prize money. Entering as competition cost a little more (usually £5) but this money is put straight into the prize pot for your class, so if you are placed 1 st, 2nd 3rd etc you could well be going home with some cash! The paying on the places depends on entries on the day so the more entries the more places will be paid out.
We are honoured at the ground to host numerous Northumberland championships in almost all disciplines. The only difference with these is categories are awarded badges and the title of "Northumberland Champion" if they are the top in their respective category and come from Northumberland. The categories you get in clay shooting are; ladies, juniors, veterans and colts. A colt is 16 and under and a junior is 16 to 20 years of age. Classes would still be paid their relevant prize money but there is no "Northumberland" titles for those.
A lot of shooters get nervous when shooting a competition and feel the pressure. The best advice is to stay nice and relaxed and just treat it as your usual practice, you wouldn't feel up tense or nervous then would you? The best way to get used to a competition environment is to shoot them more often, after all it's great keeping a track of your average and watch it improve and build over time. It gives you a real goal to work on moving forward! With plenty competitions coming up make sure you get yourself down and have a go! Don't worry about how you shoot initially, just enjoy the experience and remember…it's just practice. You could well be in the prize money before you know it.
Click here to view our upcoming shoots!