Swipe to the left
3rd Annual Pro Sporting Shoot-off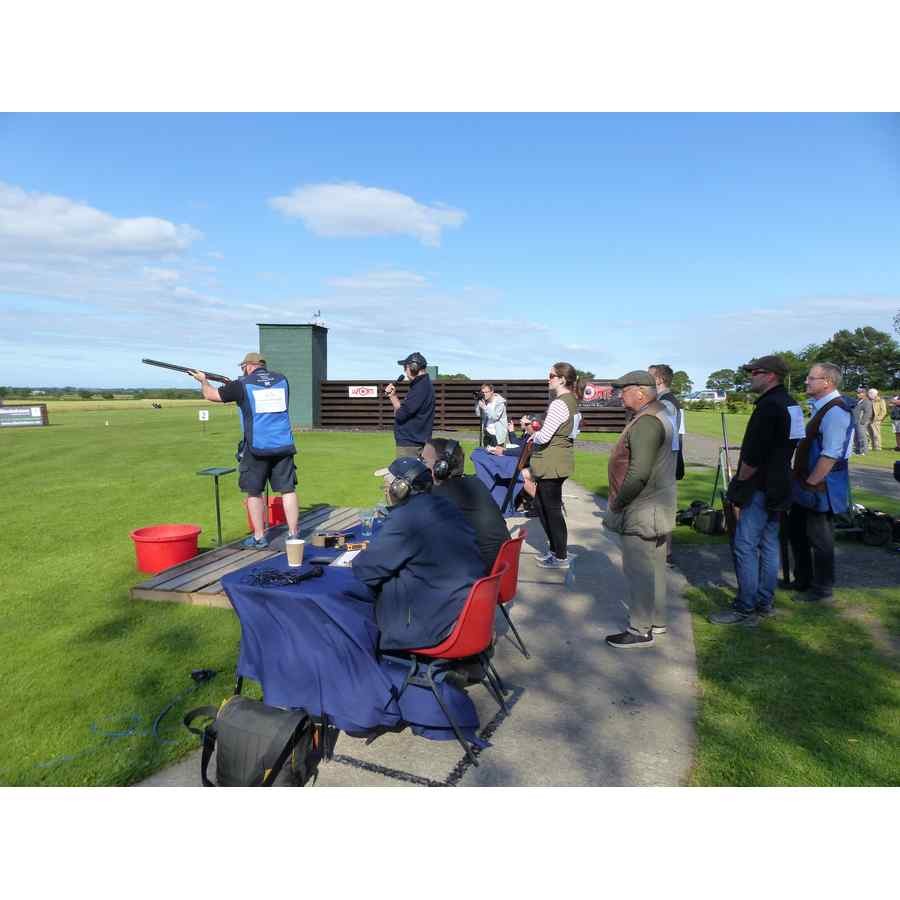 By William Mole
2 months ago
1018 Views
We look at upcoming 3rd annual Pro Sporting Shoot-off on Saturday 2nd May and how the new exciting selection process works that will see one competitor take £500 cash!
The Pro Sporting shoot off has become a very popular annual event and one which will look to make even more exciting for 2020. This upcoming year sees the selection format changing slightly for the previous raffle ticket system. As opposed to only having a raffle draw for the 10 competitors (+3 reserves) we will be running 3 qualifier shoots. To qualify for the Pro Sporting shoot-off you must enter any of the qualifier events. The format is to shoot clays 1-7 as single targets, then shoot them again as a speed round. The 8 highest scoring entrants of these qualifiers are automatically entered plus 5 drawn out wildcards make up the 10 competitors and 3 reserves. The wildcards are drawn just like a raffle, every time you shoot the selection targets your name goes into the raffle and with more entries the higher the chance of being drawn out as a wildcard.
£10 entry with £5 pay back into an accumulating prize fund for the final.
The Qualifiers will be running on
Sunday 1st March - Sunday 5th April - Saturday 2nd May
The 3rd Annual Bywell Pro Sporting Shoot-Off
Saturday 2nd May - 5pm
Rules & Format
1st Round of shoot-off's - Same as qualifier
Shooting one person at a time, queued up to shoot from cage.
All to shoot the Menu round, single targets.
Once they all have shot, back in order to shoot the Speed Round.
Top four scores to go through to semi-finals (max 56 points), scores go back to zero.
Semi-Finals
Bottom scorer to shoot first.
The Speed round.
Scores added - Two highest scores go through to super final (28 max), scores go back to zero.
Final
Lowest scorer to go first.
Menu Round

Speed Round

Nomination Round

Singles Full use, Targets 1-7

Trap number corresponds with the point value.

Singles targets released every 4 seconds.

Starting Target 1 - 7

Any traps 1-7 the shooter chooses.

8 Pairs, on Report and simultaneous. Sequential releases of both release types. (report pair, Simo Pair, Report pair, Simo pair…)

Max 28 Points

Max 28 Points

Max Points 104
Menu round- 1-7 Full use of gun.
Speed round – Nothing Established if no bird, sequence to be shot again. Full use of the gun, reloading between targets optional.
Nomination round – Standard ESP rules apply.No trailing pairs of same trap can be nominated. Sequential releases of Report then simo.